Four Ways You Can Prevent Electrical Fires in Your Home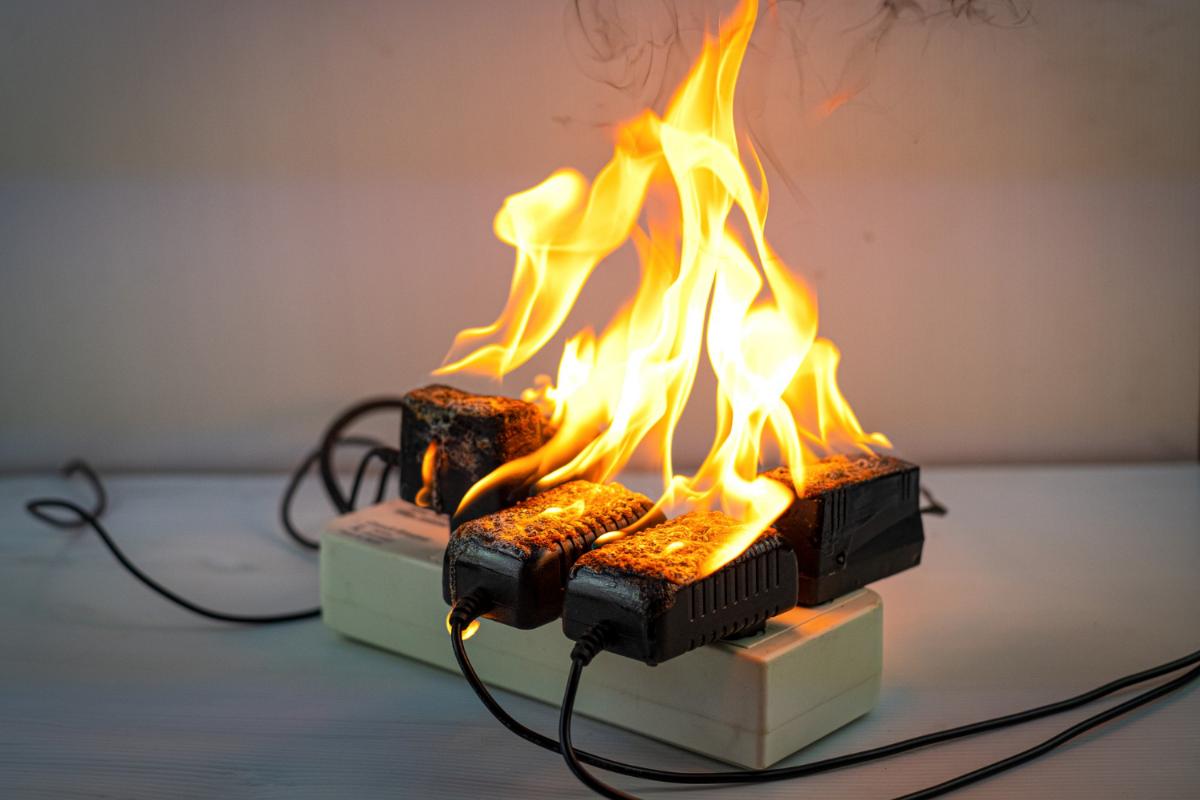 Did you know that electrical fires are the leading cause of house fires? They can lead to serious damage and destruction, which can sadly sometimes result in a loss of your entire home, possessions, or even lives. Being aware of ways you can practice electrical safety and avoid electrical hazards in your home is critical in stopping these fires from occurring. As electricians in Apopka, FL, we are trained to spot any electrical hazards and immediately put a solution in place to prevent fires. There are four important precautions you can take to prevent electrical fires from happening in your home.
You Should Inspect Your Outlets
By paying attention to your electrical outlets and power cords, you can prevent any electrical hazards from creating sparks. Check your outlets to ensure they are fitted tightly to the wall. If your plugs are loose, they can shock you or even become a fire hazard if neglected over time. Be sure to replace any of your broken or cracked wall plates to prevent electric shock. If you have unutilized outlets in your home, place a protective covering over them before covering them with furniture or other materials.
You Should Never Play With Electric Cords
Children and pets may be likely to play around with loose electrical cords that are laying on your floor. Prevent this from happening by securing electrical cords to the wall or covering them with a protective layer. Also, you should never remove any prongs on a cord to try to get it to fit into an outlet. Forcing a cord into an outlet that it doesn't belong is a fire hazard that can shock you.
You Shouldn't Overload Your Power Strips
When surge protectors are overworked, they can start to fray and become a fire hazard. Also, these surge protectors are not meant to be overloaded with energy. If you use surge protectors to increase the amount of outlets in your home, be sure to invest in the protectors that have an internal overload protection detector. These are designed to prevent electrical hazards.
You Should Replace Frayed or Cracked Cords
You should never use electrical cords that are frayed. Anytime you have a frayed or cracked cord, you should always replace them immediately to avoid any electrical hazards. If your appliances have frayed cords, you should contact your manufacturer to gain a replacement cord. These are simple ways to keep your home free from having to file a property claim if you suffer from a house fire.
These are four important ways you can prevent electrical fires in your home. By hiring the right electricians in Apopka, FL, you can ensure that all of your electrical needs will be taken care of safely and properly. Contact us to hear how we can assess the safety of your home today.