Lighting Ideas to Enhance Your Outdoor Space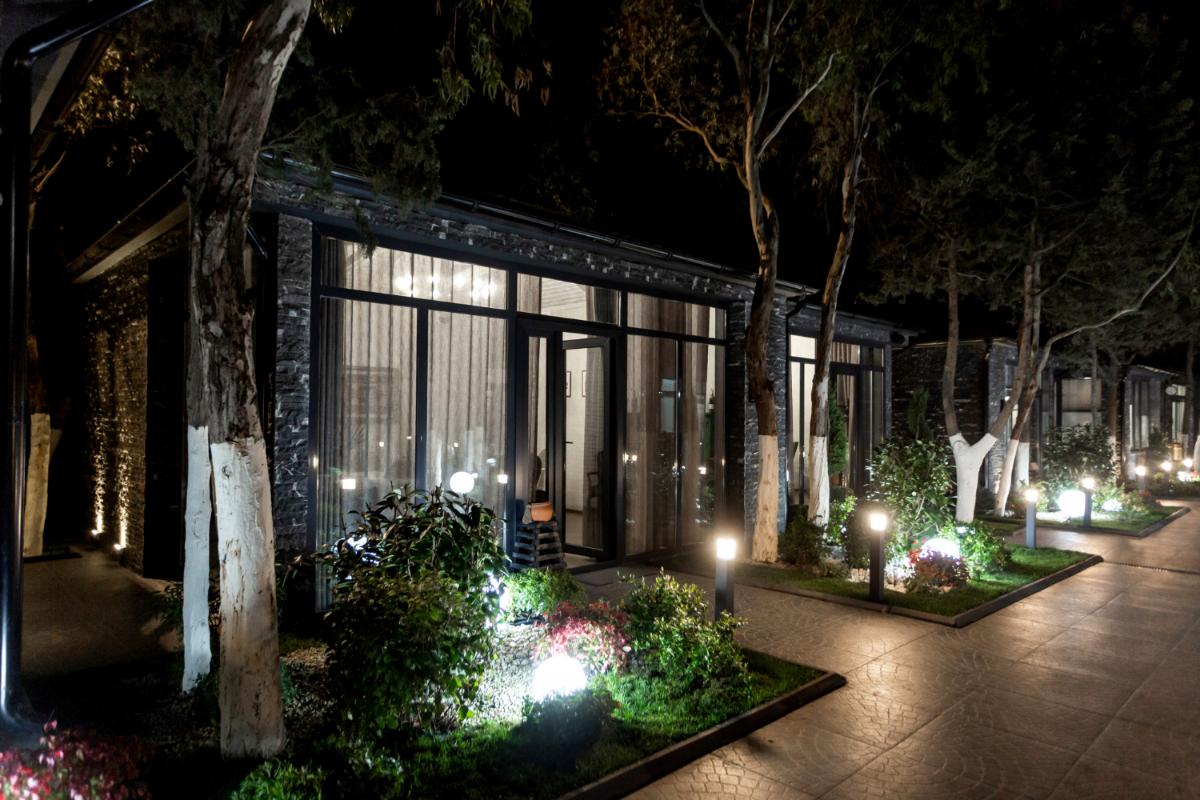 Are you planning to add lighting to enhance the exterior of your home? Do you spend a lot of time entertaining outdoors? Are you looking to add ambience to the outdoor environment in your home? There are many great lighting options that can enhance the appearance and add ambience to your outdoor environment. Our electricians in Apopka, FL can assist you with installation and wiring of any lighting options that require electricity. There are a variety of lighting ideas you should consider adding to your outdoor spaces.
Rope Lights
A common and easy light that can enhance your outdoor space is rope lighting. These are LED lights that supply brightness throughout your entertaining spaces. Rope lights are great options for those that enjoy entertaining or relaxing on their patios or deck spaces frequently.
Uplighting
Uplighting is a great option for those who are looking to add light fixtures into their landscaping to help update their curb appeal. This is also a great way to enhance the overall look of their home at nighttime. Uplights will require electrical installation by quality electricians, but this is also an easy installation that has a lasting impact on the appearance of your home.
Decorative Torches
In many outdoor spaces of Florida homes, many people use decorative torches to provide subtle lighting at night. These torches can also help to eliminate bugs and other pests from bothering you while you are relaxing outside. Although this light isn't as bright as other options, it provides just enough for you to be able to see and enjoy the nighttime environment.
Sconces
If you have a deck, porch, or patio off the back of your home, you may want to consider installing sconces onto the siding of your home. These are great ways to add bright lights to your outdoor space, while also ensuring that the lights will last a long time. Because they require electricity, sconces will be able to be turned on and off using switches, which will help to keep things convenient and easy to operate.
Lanterns
Lanterns have become a popular decorative lighting option for many patios and outdoor spaces. These portable lights provide both a functional and a decorative purpose. They work to enhance the outdoor space by adding a personal style while also providing light to help guide the way through the darkness.
These are just a few of the lighting suggestions that can improve your outdoor space, making it both more appealing and safer at nighttime. Lighting options that require new electricity to be wired and run outdoors may need to be installed by quality electricians in Apopka, FL. Contact us today if you are adding lighting features to your outdoor spaces. We can come out to assist you with our quality and proper electrical services.