12 Services Provided by a Licensed Electrician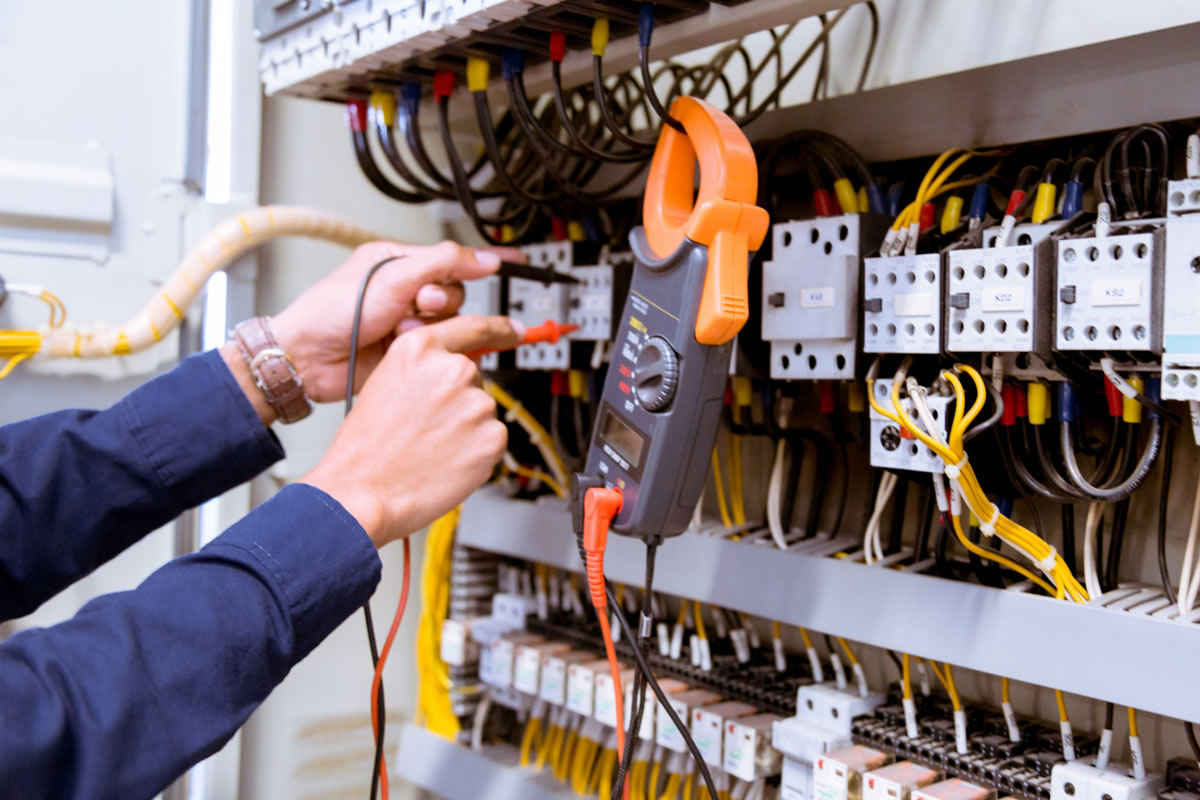 It is rare for a person not to need electrical services at some point in their life. Unfortunately, most people don't even consider electrician services until they find themselves in need. Therefore, it is critical to always use a licensed electrician for any electrical issues that you need help with. Electrical contractors have the education and experience to recognize electrical problems and repair them safely and effectively.
Using an unlicensed electrician can cause insurance and warranty problems. In addition, you will not have any legal recourse if a big problem happens and you have enlisted the services of an unlicensed electrician. Ensuring that your home or office's electrical system and wiring are up to quality standards can only be assured by using a certified electrical contractor. Electricians are trained to understand complicated details like how much power is being used on specific breakers and what types of appliances can be safely used together on a breaker.
Many people are not aware of all of an electrician's services. Electrical contractors in Orlando offer this list of services that a licensed electrician can provide for your home or business:
Electrical system maintenance.
If you have an electrical system or appliance that is not working at its best, an electrician can provide maintenance services in your home. Because they are trained professionals, you can expect quick diagnoses and fast repairs.
Emergency repair services.
If you have a problem electrical in nature that requires repair or replacement, an electrician can likely handle the job. Seeking the services of a trained electrician often means that they can fix your problem quickly, and you can bit get back to everyday life.
Lighting system installation.
Electricians install lighting systems in homes and businesses and ensure that everything is correctly wired. However, lighting system installation is more complex than most people think, especially when adding high-powered lighting.
Ceiling fan installation.
Consider contacting an electrician to help you install a ceiling fan. These professionals can do the job quickly and get out of your way.
Underfloor heating installation.
Adding radiant heat to your home or office is an excellent way to reduce energy bills and warm rooms that are typically difficult to heat. Electricians can easily lay the wires back and forth under the flooring and get your room heated right away.
Doorbell installation.
Recent technological advances can make installing a doorbell more complicated than it used to be, especially if your doorbell comes with a built-in camera. However, electricians can do the job quickly because they are trained with setting up doorbells of all makes and models.
TV installation.
Mounting televisions on mantels or walls can be a complicated task. However, an electrician can get the job done efficiently and have you watching your new TV in no time.
Security system installation.
Advances in technology have given people many choices on security system options. However, no matter the style of security system you choose, a licensed electrician can help you set it up and test it to ensure it is working correctly. They are also adept at setting up fire alarms and Intruder alerts on windows and doors.
Child-proofing.
If you have a child or toddler at home, it is essential to keep them from the dangers of electrical outlets. Electricians can ensure that all electric outlets are child-proofed and checked to ensure they are not dangerous.
Electrical planning.
If you are renovating or building a home, getting an electrician on board early is essential. An electrician can inspect the project, take some notes, and create an electrical plan for your new home. The electrical plan will include lighting, outlets, and any other electrical elements you can imagine inside a house. In addition, an electrical plan makes for easy installation of any electrical components required for your project.
Generator and backup power installation.
Using an electrician to install generators and backup power will give you the peace of mind of not having to worry during power outages.
Troubleshooting and repairs.
When electrical issues come up, they can be complicated to troubleshoot. However, an electrician is well trained to quickly diagnose any electrical problems and often can repair them with parts they have with them.
Electrical contractors in Orlando provide a myriad of services. While this list is hardly comprehensive, it can give you a clear idea of what a licensed electrician can do for you.