7 Signs You Need to Call an Electrician Right Away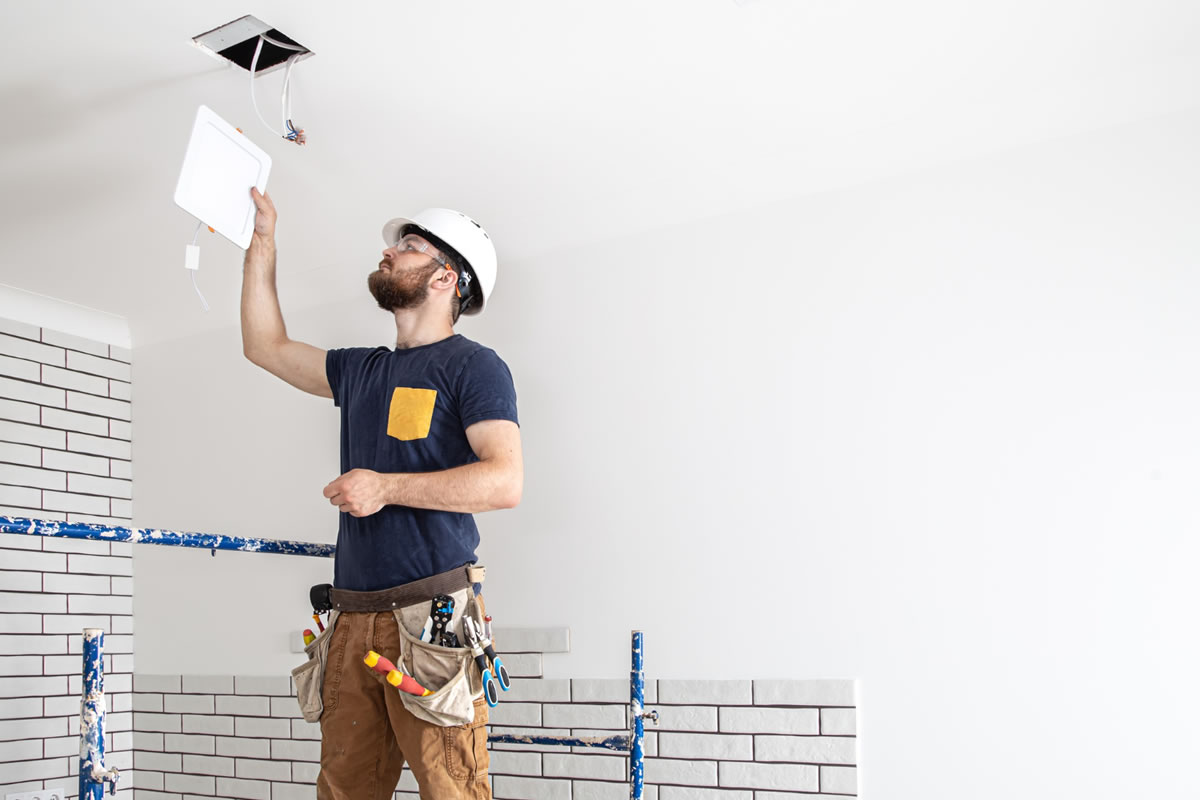 Working with electricity is dangerous. Nearly 1,000 people die every year from electricity-related injuries. The majority of these deaths are preventable and happen due to a homeowner's effort to save money and repair electrical problems independently. Never risk your life or safety, and call an electrician when you need electrical repairs. Electricians in Orlando offer these signs that you need to hire an experienced electrician.
Flickering lights when using appliances.
Flickering or dim lights that return to normal after a few seconds often seem like a simple inconvenience to a homeowner. However, this belief can be hazardous because deteriorating wiring or overloaded circuits often cause flickering lights. Waiting to seek the advice of an experienced electrician can result in losing power in your home or other significant hazards.
Finding singed wires in your fuse box.
Even when everything seems to be working fine, it is a good idea to check your fuse box every few months. Regular fuse box checks will allow you to notice any damage or singed wires that may require replacement. Damaged wires are a significant fire hazard and will affect your home's electricity.
Noticing a burning smell in the air.
A mysterious scent of smoke can be very alarming for a homeowner. If you trace the smell of smoke to an electrical outlet or fuse box, it is vital to do two things. First, you must turn off the power to your home as quickly as possible. Then, immediately call an electrician as soon as you are safe. The smell of smoke coming from an electrical outlet or fuse box is often a sign of an electrical fire, so contact an electrician immediately, even if you don't see smoke.
You notice your outlets are warm to the touch.
Electrical fires are not only connected to the smell of smoke. Using the back of your hand to periodically check your electrical outlets can help you notice if they are warm to the touch. An outlet being warm to the touch is a sign of faulty wiring.
Buzzing noises are coming from the walls.
Many things can cause electrical buzzing, so it can be challenging to diagnose the cause. This buzzing may signal a wiring problem but could also be as simple as loose screw terminals. If you notice buzzing near switches or outlets, it is always best to call a licensed electrician to diagnose the problem.
Circuit breakers trip regularly.
Faulty circuits are a reasonably common problem and can cause power outages. In addition, your fuse box probably needs attention if it is regularly tripping. Shutting off power and contacting an electrician is a good idea because these repairs require experience and training.
Moving into a new house.
Before signing paperwork to purchase a new home, it is vital to have an experienced electrician come and inspect the property for problems. Electricians in Orlando can identify electrical hazards, faulty wiring, and other significant electrical problems.
Do not hesitate to contact us today if you have noticed any of these signs in your household because most of these issues are fire hazards.