Decorating and Party Tips for Keeping Toddlers Safe During the Holiday Seasonv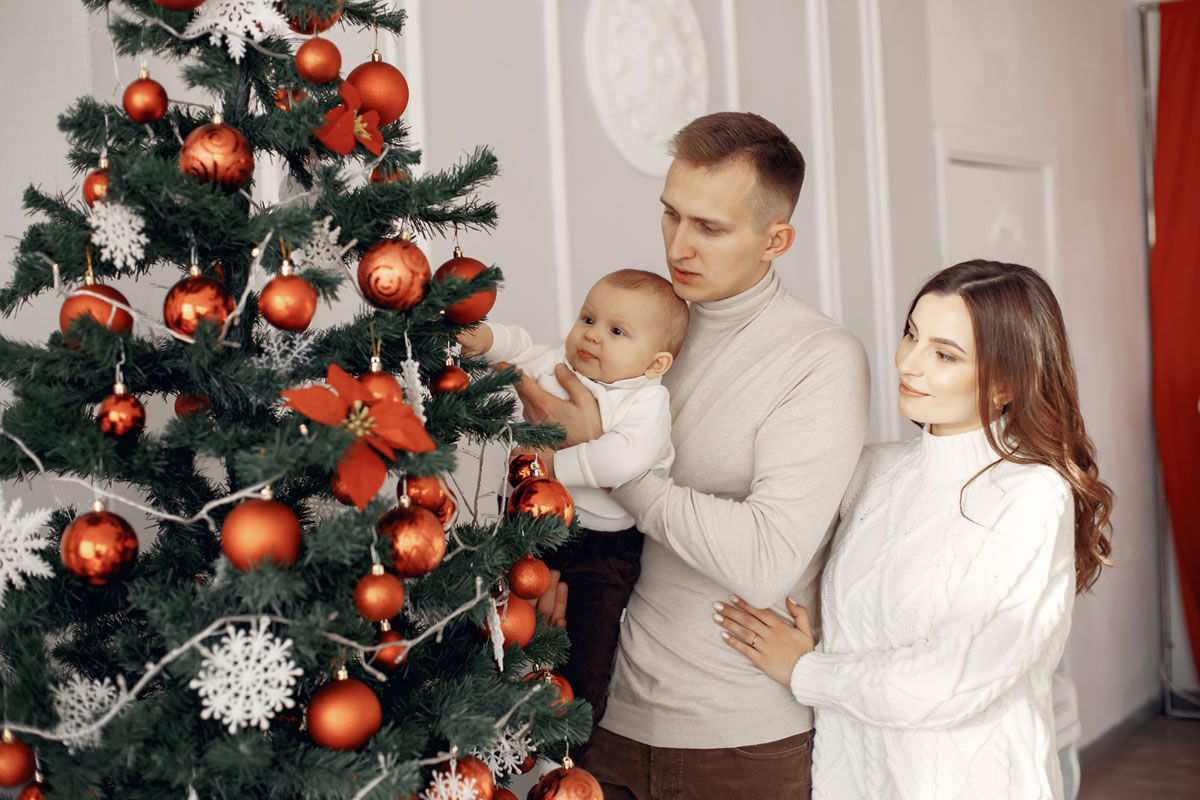 Holiday decorations can bring a twinkle to any toddler's eyes during this holiday season, but it's always better to be safe than sorry. There are plenty of toddler safety tips that will help you prevent any mishaps during the most wonderful time of the year when shimmering lights, candles, and goodies galore can create more than just warm fuzzy feelings. They can also pose some severe dangers to the littlest members of the family. Seasonally strained, hectic schedules and attention spans often put safety in the back of our minds. It is essential to be careful to keep children safe during this festive season.
Decorating
Decorating your house for the holidays can pose risks to the small people in your household. Electrical contractors in Orlando, FL, remind you that it is crucial to keep safety tips in mind.
Avoid using mistletoe or holly berries, which are poisonous for children, and even the fake ones can pose a choking hazard. If you choose to use such decorations, keep them out of the reach of little grabby hands, and call Poison Control immediately if your child has eaten even one berry. Contrary to popular belief, poinsettias are not dangerous but can still cause skin irritation, mild nausea, or vomiting.
Small decorative LED lights, and the larger ones, can burn tiny fingers, and if they pull them off the strings, they look plenty appetizing. Unfortunately, every year there are occurrences of children swallowing these lights. If your child is choking, call 911 and conduct CPR until emergency professionals arrive. Sometimes situations aren't as emergent, so head over to the emergency room if the child can breathe.
Avoid hanging delicate lights or ornaments on the lower accessible area of the tree. Keeping plastic or paper ornaments in that area is much safer for children to have access to. Pack away breakable or antique ornaments until your children or old or older, or keep them toward the top of the tree where they cannot reach them.
Avoid stacking gifts before and after opening, ensuring that sizeable electronic equipment is close to the wall to prevent dangerous crashes when those little climbers shift into high gear. If your kids are really young or extra curious, storing gifts under the tree long before opening can be dangerous. Waiting to put the presents out until shortly before opening them can help keep children safer during the holidays.
In most households, the holidays wouldn't be the same without a Christmas tree and all the trimmings that can be unsafe for children. When choosing a live tree, it is essential to make sure it's fresh and water it regularly to prevent it from becoming a fire hazard. Also, remember to secure your tree to a wall. For kids under two or those who can't keep their hands off the tree, it may be essential to use a gate to block it.
Keep plugs and outlets for Christmas safe from toddlers by blocking off these areas and keeping children far away to avoid electrical shocks.
It is essential to use a barrier or fire gate to block off wood and gas fireplaces while they're burning or cooling off.
Try replacing candles with electric and battery-operated versions, and be sure to keep them out of the reach of children.
Always turn off the Christmas lights when you're not in the room to avoid potential fire and electrocution hazards.
Time to party
Christmas parties can pose a great many hazards to children. Here are some Christmas Party safety tips to keep children happy and safe during the festivities.
Put away anything enticing that is less than about 3 centimeters. This includes ornaments, office supplies, candy, or nuts in a bowl.
Have your party guests keep purses that include hazardous contents like lighters, medications, and cosmetics out of the reach of children.
Always remember to keep potential poisons out of the hands of children. This includes houseplants, medications in the bathroom, or household cleaners.
Remove any climbing hazards or long cords attached to something weighty and could cause injuries to children.
Be sure to remove any fire hazards, scan the fireplace and nearby bookshelves for matches and lighters and keep them out of the reach of small hands.
Avoid crisis this holiday season by keeping holiday decorations and parties safe for the little ones in your life. Our electrical contractors in Orlando, FL, want to wish you a safe and joyful holiday season.