Exterior Landscape Lighting that Can Boost Your Home's Appearance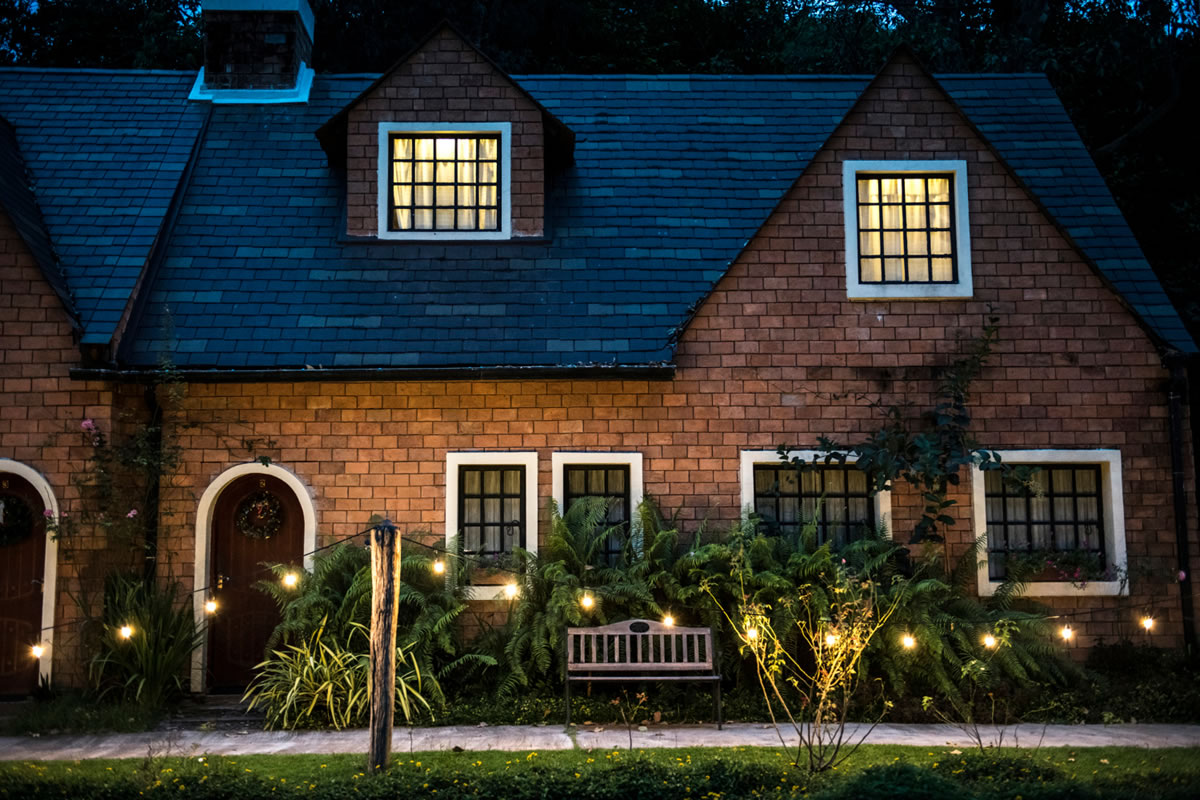 Are you looking for simple ways to enhance the appearance of your home? Do you want to add exterior lighting to create mood and brighten up the exterior spaces around your home? When you add lights in your landscaping and around your driveway, you not only boost your curb appeal, but you also provide functionality to your yard after dark. Our electrical contractors in Apopka, FL can help you with any electrical installations for your yard. There are a few exterior landscaping lighting options that you should consider adding to the outside of your home.
Path Lights
Lighting your pathways is a great way to enhance the visual of your beautifully landscaped gardens and sidewalks. You can install post lights or in-ground lighting that adds appeal to any garden bed. This also provides your family with a safe and easy-to-see path at nighttime, which can actually increase the security of your home.
Spotlights
Spotlights are another popular exterior lighting choice that highlights a specific part of your yard. These lights add an appealing feature to any yard that has focal points, interesting or appealing features, or popular spots for get togethers in the evening. You can choose where you want the spotlight to shine to illuminate that particular part of your yard.
Floodlights
Floodlights are popular over driveways, front porches, or backyards. Many people install floodlights with motion sensors so that they can illuminate large spaces quickly. As you are pulling into your driveway at night, you can have your floodlight turn on with the sensor to light your path. Also, floodlights near entry points are great ways to enhance the safety around the perimeter of your home.
Accent Lights
Are you looking for a creative and attractive light features to enhance the appearance of your yard? Accent lights come in a wide variety of custom and creative choices and designs. Consider installing accent lights in your backyard to create a desirable outdoor oasis and illuminate your exterior entertaining space. You can install these around your deck, patio, or swimming pool area to provide an ambience that is unparalleled and enjoyable.
Hanging Lights
These are perhaps the easiest light features to install, but they can make the biggest difference in any exterior space. Consider hanging string lights around your exterior entertaining space to add an appeal and a style to any space. Hanging lights can be strung from the trees or fences to hang above your space, or they can surround your space by being hung along your deck posts. These can also be taken down whenever the event or party is over, or they can be kept up for the entire season.
These are just a few of the many lighting options to enhance the outside of your home and also add some ambience to your exterior spaces. When it comes to wiring lights in your landscaping, you will want to trust the professionals to take care of that. Contact our expert electrical contractors in Apopka, FL to schedule an appointment with us today.