Four Outdoor Lighting Options for Your Backyard Oasis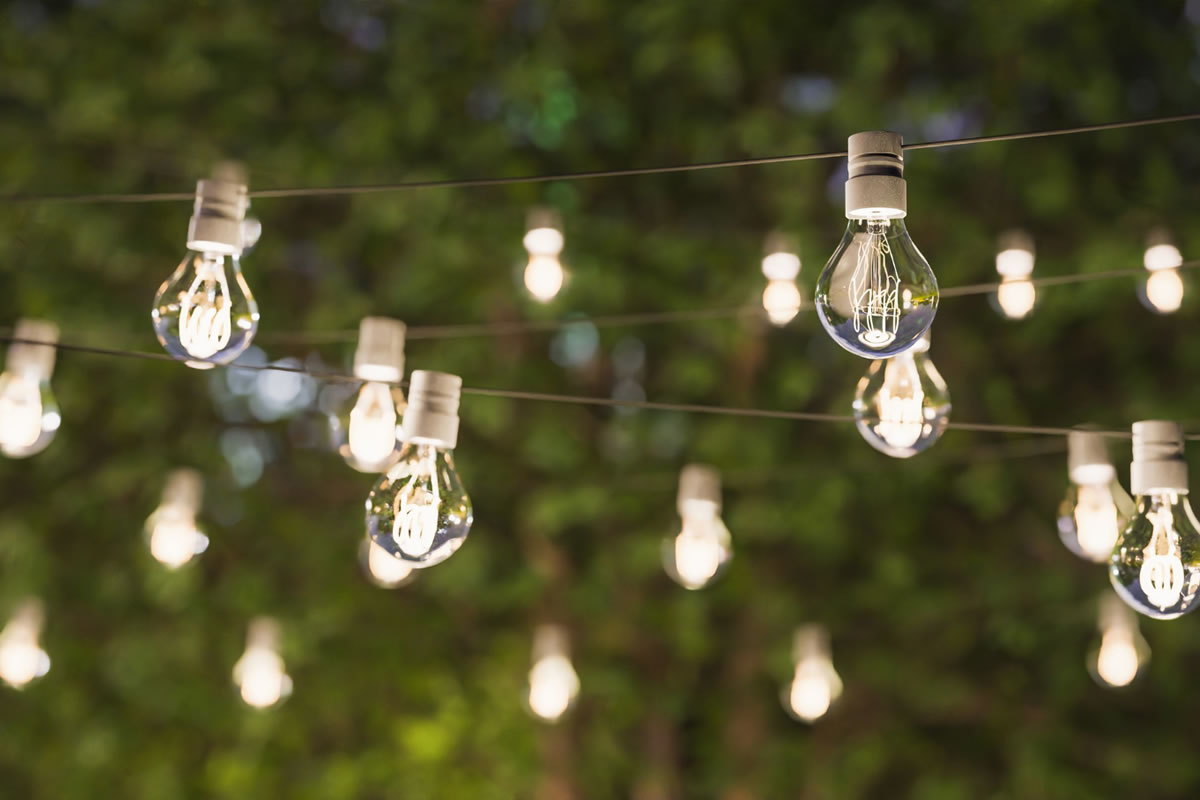 If you are done with finding the right furniture for your yard, updating your outdoor kitchen, and even spruced up your outdoor garden, you are probably wondering what will help make your backyard oasis even greater. As electricians in Apopka, FL, we suggest choosing the right lighting options to make your backyard feel more intimate and brighter for entertainment and relaxation.
How is the backyard improved by outdoor lighting?
Setting the Mood
Set the mood with some outdoor accent lighting. You have already set the grounds for the ideal barbecue and/or party with your friends and family, now you just need the finishing touch. With the right lighting, the party won't stop when the sun goes down.
Highlighting Yard Features
It should be known that the features of your backyard will pop under the right lighting. And there are many different options of accent lighting that you could go with. However, it should be expressed that no electrical install should ever be made without a licensed electrician.
Ensuring Safety
It is true that you have dozens of lighting options that will not require an electrician to install, however, is your backyard fit for them? Do you have the proper surge protector outlets that will be protected from the weather? Are wires running properly? Is the proper amount of power being fueled to the backyard oasis for all electronics that will be in use? Even if you are only picking a lighting option that can be easily installed by yourself, you should still consult an electrician to make sure that all the electrical needs for your outdoor paradise are met.
These are a few lighting options that can enhance the experience you and your loved ones have in your back yard:
Deck Lighting - beautifully enhance the safety of your deck. Having an electrician install deck lighting will make it easier to walk about it at night and still add a visually appealing aspect to your backyard for company.
Fire Pit Lights - putting the right lighting around your fire pits will only enhance the flame's perfected dance. Running wires to lights can be dangerous, and while you are able to invest in solar power or battery powered lights, if you chose to install lights that require true power, make sure the work is done by a licensed electrician.
Accent Lighting - a soft spotlight could truly enhance the unique features that are detailed throughout your backyard. Spotlights can enhance the vision of your garden, flowerbeds, or trees. Spotlight the finite details of the architectural perfection of the patio.
Tiki Lights- tiki lights are ideal for removing and repelling pests such as mosquitoes and flies. While you do not need to have these professionally installed, with the right backdrop lighting from the deck or surrounding areas, your tiki torches will pop with beauty.
These are some of the most common types of backyard lighting options that you may want to consider when you are creating a backyard oasis. When you are ready to install your lights safely, contact our professional electricians in Apopka, FL to get started today.