5 Lighting Styles for Your Kitchen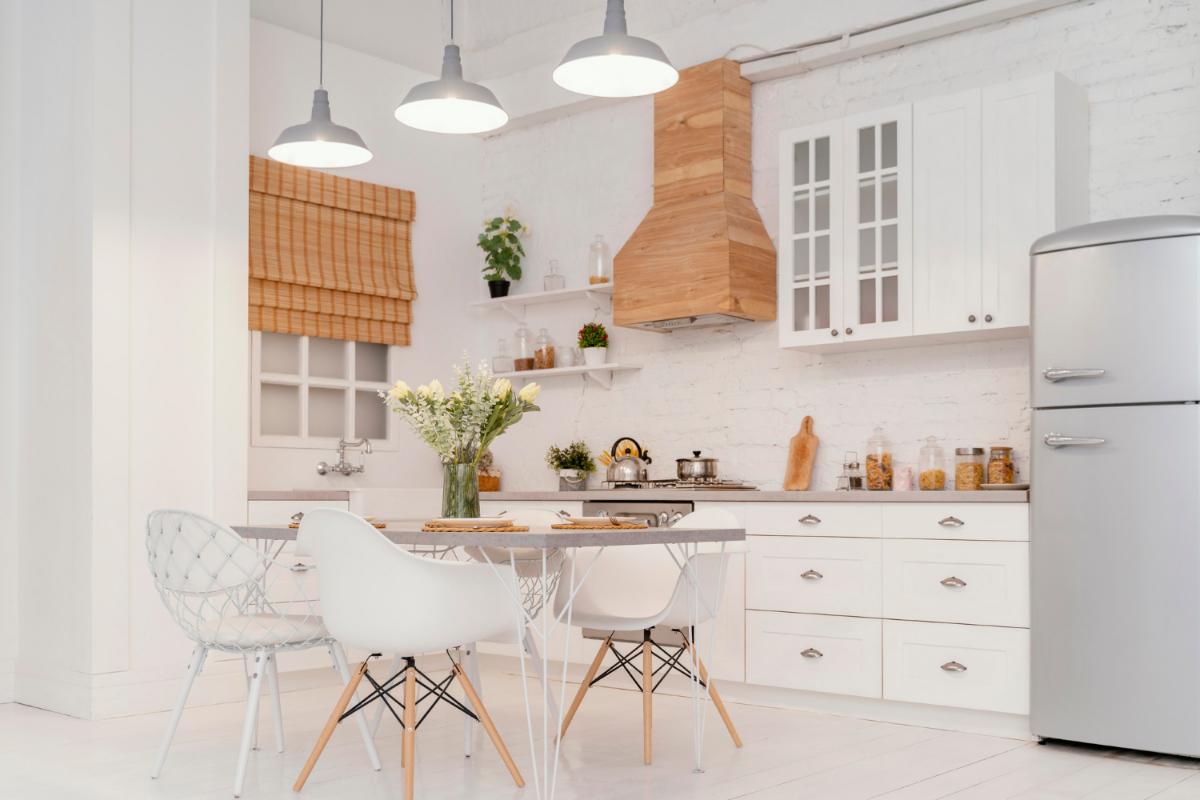 The kitchen is the heartbeat of a home. It can turn a house into a home with one loving meal. Trying to balance your kitchen's lighting for both aesthetics and practicality can be difficult. There are many designs and styles of lights that focus on different purposes. When you are renovating your kitchen, your lights require thought. You need to be able to see clearly for functionality, but the lighting of the room needs to give off a pleasant energy. To top it all off, you have to consider energy bills. These are just a few of the best kitchen lighting styles recommended by our electrical contractors in Winter Park, FL.
Smart Lighting
Smart lighting is ideal for a compatible home. It offers functionality, aesthetics, and can help save on your energy bills considerably. This lighting style also gives you the freedom of arranging lighting scenes with colors and different brightness. You can also find smart lighting that is easy to turn on and off when you have your hands full.
Multi-Fixture Lighting
Multi-Fixture lighting is great for distinguishing design elements while elevating them. You can find many styles that will draw focus to certain aspects of your kitchen while still providing sufficient light for normal tasks in the space.
Under-Cabinet Lighting
LED lights and other under-cabinet lighting options are surprisingly tasteful and practical. Concealed lighting in general is popular. This lighting style is an awesome way to save energy when using LED lights. Some of the wireless lights will last for 100 hours of use. They can be placed under the cabinets, and along the frames of your kitchen to add visual appeal and convenience.
Recessed Lighting
Recessed lighting that works on dimmers is perfect for providing mood lighting and functionality. Use overhead recessed lighting for countertops, stoves, islands, and bars. But what really makes this lighting style so appealing is the fact that it can be installed in multiple parts of the kitchen. This can achieve the right level of lighting for each functional area.
Halo Lighting
There are plenty of benefits to having halo lighting in several areas of your kitchen. The idea of halo lighting installation is to make the late night trips to the kitchen easier. This type of lighting is ideal for a brighter and focused light source. It offers an impressive light span and requires less energy. The price for halo lighting might be higher, but it's worth it for all the perks.
There are many other styles that can create different lighting effects for various themes and scenes. It is important to research all your options and customize your choice based on your layout. The right lighting can change the energy of the room.
If you are looking for experienced electrical contractors in Winter Park, FL to help with your kitchen lighting, contact the team at Spectrum Electric today.