7 Electrical Safety Tips to Follow in Your Office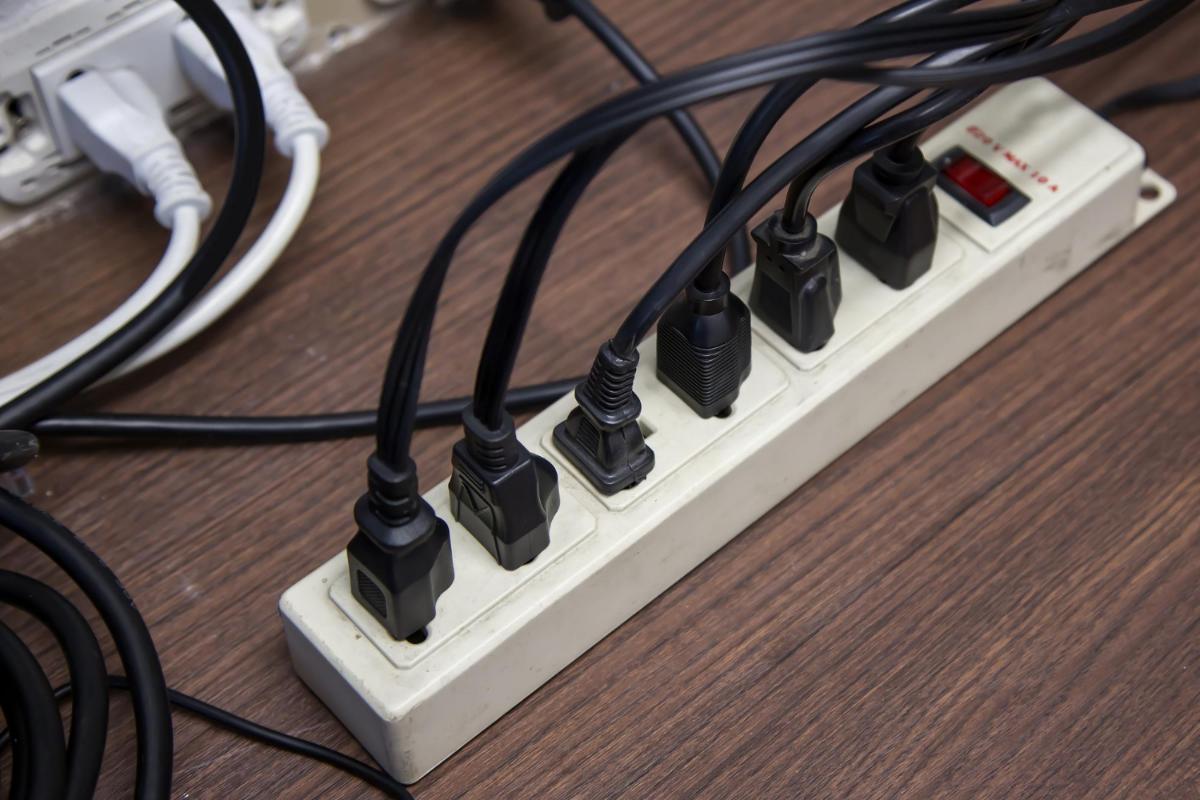 Electronics, home appliances, power cables, extension cords, and surge protectors may be found in any cubicle and office setting. When you are always plugged in at work, you are also always susceptible to the hazards that electrical components pose to your day. Shocks from electricity, burns, fires, and even falling over extension cables are all potential dangers that our electricians in Apopka, FL are trained to prevent. Most electrical accidents originate from hazardous equipment or installation, harmful atmospheres, or unsafe work habits. To keep your office safe from electrical issues, these are a few things to consider when using electricity at work.
Refrain from Overloading Your Circuits and Outlets
Never pack too much into the outputs and circuits. In spite of the fact that you are using a surge protector, there is nonetheless a possibility that you may be put in harm's way by an overloaded circuit. You are overloading your circuit if your surge protector or ground-fault circuit interrupter (GFCI) is frequently resetting or if your breaker continues tripping. Certain home equipment may cause the wires to reach dangerously high temperatures, resulting in the risk of electrical shock and fire breaking out. Be mindful of the maximum load that your circuits can sustain.
Be Cautious with Cords
Your workplace may be filled with all lengths of power cables and extension cords. They may provide major electrical dangers if they are not maintained, installed, or used appropriately.
Connect Extension Cables to Individual Outlets
It is not safe to connect two extension cables to one outlet. If you discover that you are using an excessive number of extension cords, consider having a qualified electrician install more outlets in your office.
Check to See that the Wires are Organized Appropriately
Do not use staples to secure cables; allow them to dangle from nails or hold them in place using wire. You shouldn't put carpets or mats on top of them. It is important that they not be placed on windows, radiators, or steam pipes.
Do Not Route Cords Where They Might Cause Someone to Trip
This includes places such as those with a lot of foot traffic, walkways, or entrances because doing so could result in injury. If you are required to run a cable over a walkway, ensure that you use a cord runner or secure it with industrial tape before doing so.
Use Tested Hardware
Only use hardware that has been given a seal of approval by a nationally recognized testing facility such as UL, CSA, or ETL. Make sure you are utilizing the devices and cables for the purpose they were designed, whether for use in the office or at home as opposed to usage in manufacturing, inside or outdoors, within certain power restrictions, etc.
Avoid Damp Areas
Finally, keep appliances away from damp or wet areas. Avoid using any electrical equipment or appliances if your hands are wet. With these tips, you can keep yourself and your personnel safe while in the office.
If you are looking for experienced electricians in Apopka, FL, contact Spectrum Electric to hear more today.