Five Safe Ways to Light Your Pumpkin This Halloween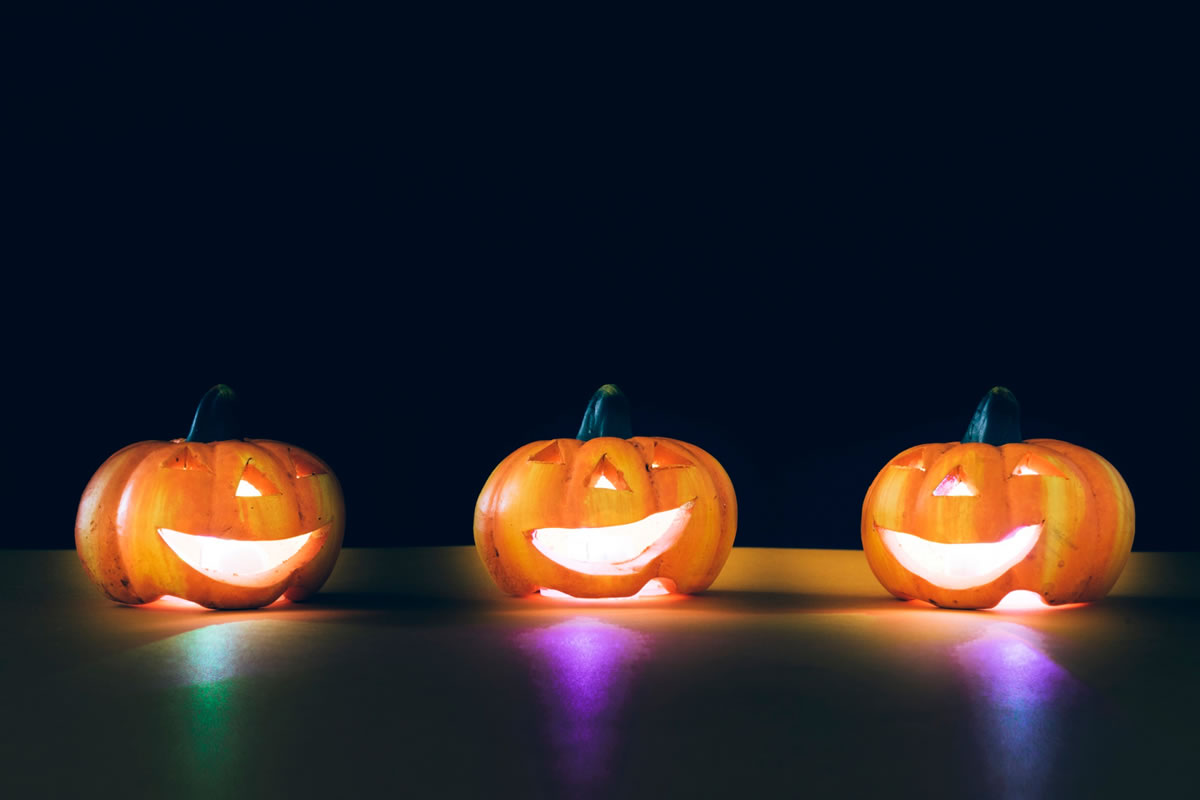 As spooky season grows closer, you may be starting to stock up on your pumpkins and consider designs for the ultimate pumpkin carving. With the tradition of pumpkin carving and lighting, you want to ditch the old-school tea lights to keep things safe outside your home this year. In fact, our professional electricians in Winter Park, FL have all the right products to keep your pumpkin well-lit, alluring, and safe during Halloween. These are some of our favorite safe ways to help you light your pumpkin.
Flameless Candles
LED flameless candles are the most popular method many people use to light their pumpkins. These candles have a long battery life, which gives them multiple days of use throughout the spooky season. They also create an ambience of flickering light that mimics the appearance of a real, burning candle. The superior glow of a flameless candle gives all the reality of a candle without any of the electrical hazard.
LED Flashlights
If you want to create more appeal inside your pumpkins, you may opt for LED flashlights. Strategically placing these flashlights inside your pumpkins can add more dimension to the inside of the pumpkin, which can provide more light and shadow effects. These are also a safe way to light your pumpkins without any open flames.
Mini Strobe Lights
Similar to the LED flashlights, you can also use mini strobe lights to create a more eccentric lighting features inside your pumpkins. These are often sold in puck-style lights that fit conveniently inside the pumpkin to create a unique effect. Some are sold in flashing strobe lights, while others are color changing. To create a more sinister effect, consider using these strobe lights.
Color Changing Pumpkin Lights
Some LED lights can change colors throughout the night, which can add more appeal to your pumpkin. If you are looking for a more unique way to light your pumpkin, you may want to look at color changing lights. While these depart from the appearance of a traditional glowing pumpkin, they can create a different look for houses that want to achieve a unique look.
Remote Control Pumpkin Lights
If you want to make lighting your pumpkins even simpler, consider investing in some remote control pumpkin lights. These can be turned on and off with a remote control, which saves you the hassle of digging your hands into your pumpkin every night during spooky season. Simply just aim your remote control towards the pumpkin, and switch the button to 'on.' Some of these remote control operated lights also have added features, like flickering, color changing, strobe, or glowing.
These are just a few of the types of pumpkin lighting tricks you can follow to keep everyone safe this Halloween. When you avoid flames, you can prevent accidental fires that commonly occur during this time of year. If you are looking for more lighting tips and tricks, contact our electricians in Winter Park, FL to hear more today!