Four Creative Home Lighting Ideas to Consider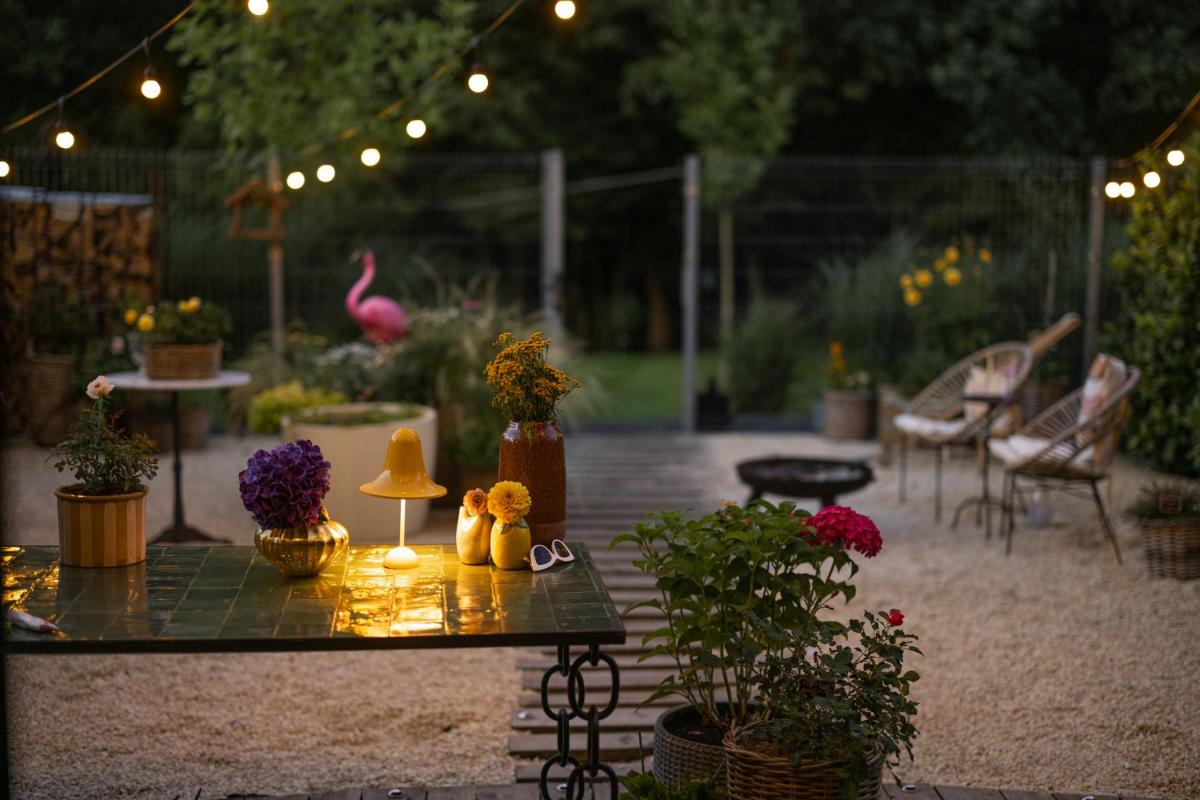 Lighting can brighten up any dark corner and transform any space. When you use the right lighting techniques, install the right light fixtures, and add brightness to your home, you can take steps to make alluring, functional spaces. While lights add functionality, they also add ambience to the atmosphere of any room, or outdoor space, to your home. As electricians in Apopka, FL, we are here to implement any of your lighting solutions to keep your home in great shape. These are a few creative lighting ideas that you should consider to transform your home.
Install Landscaping Lights Around Your Yard
Landscaping lighting is a perfect solution to brighten up your outdoor space and bring some life into your garden. Not only does this create a bright area, but it improves the safety of your yard by lightening up walkways and garden paths. There are many different styles of landscaping lights available, and some are easy to install yourself while others are better for professional installation. You can add pot lights, rail lights, pendants, or display lighting to enhance your garden beds and landscaping paths.
Hang Exterior String Lights on Your Patio
String lights are a fun way to spruce up your exterior entertaining areas. Many people add these light features to their decks, patios, or gardens to create ambience and add function to the area. You can adorn your pergolas or patio roofs, wrap these lights around posts or columns, and string along trees in your backyard. These string lights are simple ways to update your curb appeal and boost your exterior space.
Install Track Lights to Display Wall Art
Interior track lighting is also another way to add function to your home. When you want to display wall art or brighten up any dark wall, you should consider installing track lighting. Although this trend was popular in the 80s and 90s, it is making a comeback in these recent years with more modernized track and light options. This is a great way to update the lighting in your dark spaces without the need for additional wiring or complicated electrical projects.
Add a Dimmer Switch
A dimmer switch is another simple update to enhance the lighting functionality of your space. When you want a room to have options for the brightness of your space, you may want to install a dimmer. This will allow you enjoy different levels of light that are suitable for many types of functions. Keep the light brighter when you want to enjoy a good book, and lower the light during late night movie nights.
By making these updates or installing these lighting techniques, you can use creative solutions to keep your home functional and bright. If you are looking for help with any lighting installations, trust our experienced and trustworthy electricians in Apopka, FL. Contact us to schedule an appointment with us today!