How to Locate and Hire an Electrician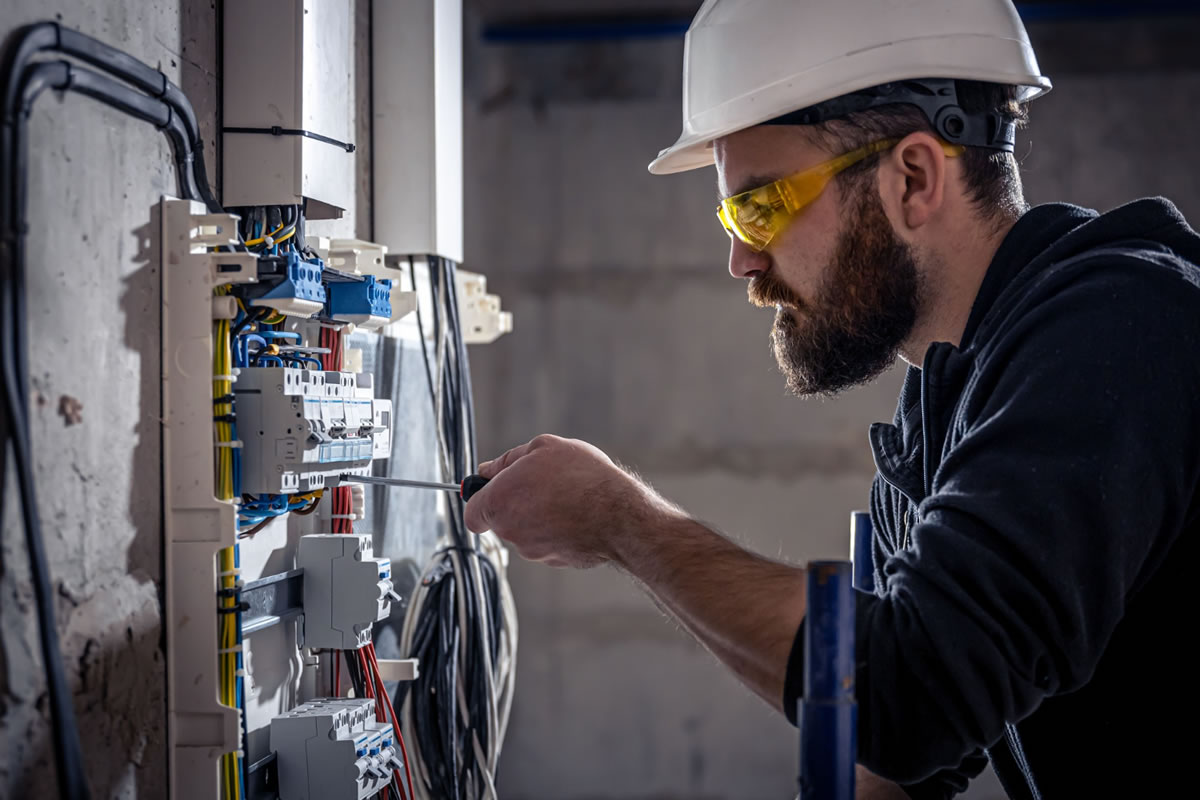 Electrical work is complicated and dangerous. Faulty wiring and overloaded circuits can cause fire hazards. This risk of danger makes it essential to hire a reputable, experienced electrician. Our expert electricians in Orlando, FL, offer the following information on finding and hiring a professional electrician for your electrical needs.
Electricians at a glance.
Professional electricians are responsible for installing, maintaining, and repairing lighting, communications systems, and electrical power and control systems. Electricians also install new electrical components and maintain or repair existing electrical infrastructure. Because of the intricacies and complications involved with handling electricity, hiring an experienced electrician is vital.
How to find and hire an electrician.
Most electricians choose specialties. For example, some only take service calls to fix faulty electrical connections or dead outlets, while others focus on new construction. Electricians specializing in renovations are expertly trained in techniques for wiring existing additions and homes like assessing existing circuit capacities, evaluating the need for additional circuit panels, and snaking wires through existing walls.
Most contractors keep a list of reputable and dependable electricians on hand. Still, if your contractor cannot give you a written recommendation, you may check with your local home builders association or electrical supply company for an honest and reliable recommendation. Be sure to tell them the type of work you need to have done so they can appropriately refer you to a professional who can handle the job.
When you interview a potential electrician, you should always ask to see a copy of their state license and proof of their insurance. It is crucial to ensure that both of these items are current. Electricians specializing in renovations. Should have a minimum of $500,000 in worker's compensation and liability insurance for themselves and their crew. Suppose a potential electrician has all of these things in order. You should still check their references and ask for information from previous jobs.
Qualifications for a home electrician.
It is easier to find a qualified electrician than find the right plumber or carpenter. When an electrician gives you proof of their state license, you can assume they have a high level of competence, but you can also consider a couple of professional degrees. Master electricians have passed standardized testing and have a minimum of two years of experience under their belt. In addition, you can be sure they know the national electrical code and all modifications made to it in your state. Therefore, they have the qualifications to design, plan, install and maintain the electrical system required for your project.
A journeyman electrician is licensed by your state but has not qualified for their Master's license. A journeyman can install equipment and wiring but is prohibited by law from designing electrical systems.
Contact us right away if you need electricians in Orlando, FL. Our licensed and qualified electricians are standing by to assist you with all of your home or business electrical needs. In addition, our strong focus on customer service and satisfaction allows us to exceed customer expectations regularly.