Where to Put Outlets in New Construction Homes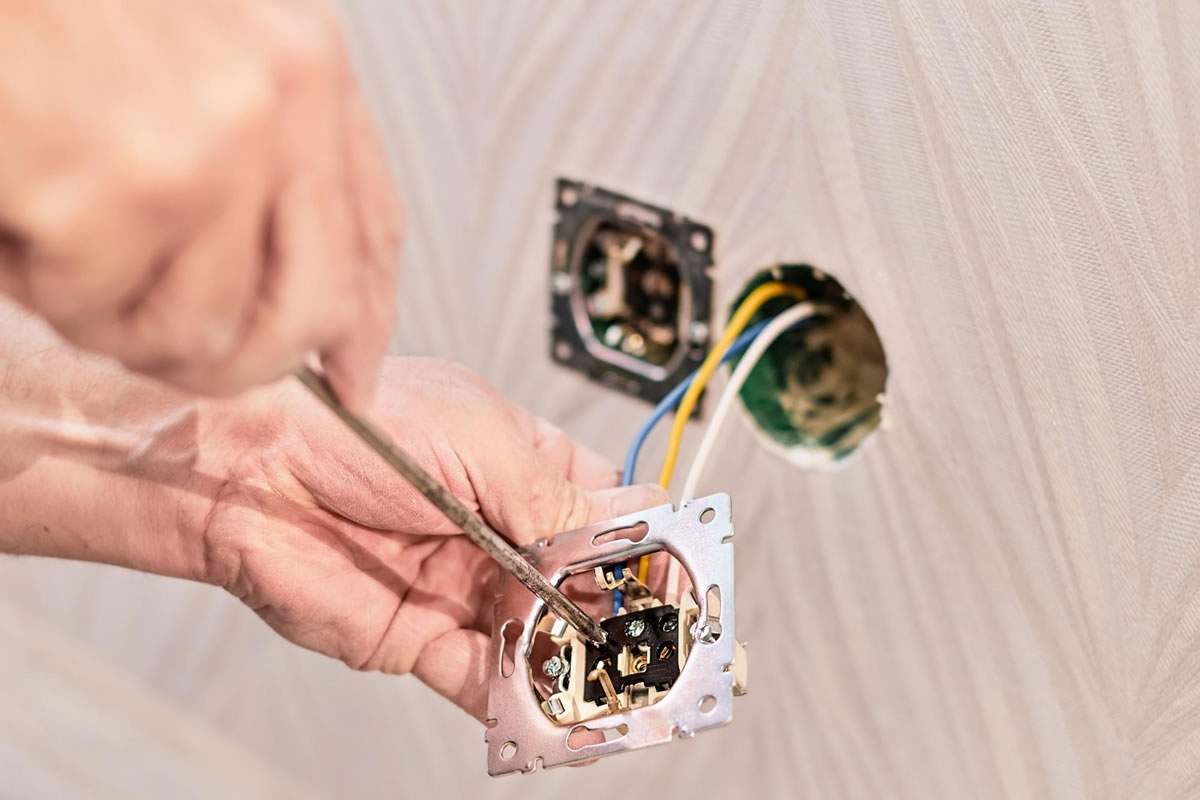 Building a new home can be one of the most exciting journeys of your life, as you can choose all of the features and tailor the customization to everything you truly need and want in a home. New construction projects, however, pose challenges that you may not even think about until you are knee-deep. With the help of the right electricians in Apopka, FL, you can make sure that all of your electricity is properly wired and your light features are properly placed and installed. As you work in your new home, you will want to be part of every decision, including where to put electrical outlets. These are some of the places you want to put electrical outlets in your new home.
Under Cabinets
Many people use kitchen appliances on their countertops, and these appliances often plug into outlets. By placing your outlets underneath your cabinets, you can easily power your coffee makers, toasters, and food processors without any difficulty. Consider placing your outlets around your kitchen liberally, as you will be surprised how often you need to power appliances for cooking purposes.
Near Your Bathroom Sink
Our bathrooms are places for us to get ready and groom ourselves. From electric razors to hair straighteners, you likely spend time standing in front of your mirror, getting ready for the day ahead. These jobs require electricity, so you will want to put outlets in practical places near your bathroom sinks or bathroom countertops.
In Your Closet
While you may never think that you will use an outlet in your closet, you should still put one in there. If you have a walk-in closet, you can also do your ironing or steaming inside there without ever having to remove your clothes. However, you can't tackle these jobs if you don't have an outlet to plug into. Make sure that you consider the function of these spaces before you forget to get the electricity you need.
On Your Porch
While most homes come with at least one outlet near your exterior doors, you may want to consider adding another one if you spend a lot of your time outside. When you hang holiday lights or entertain for summer parties, you will be happy to have extra outlets that make all of these activities much easier.
In Your Home Office
Designate a specific space in your home that will become your home office. This can be a part of a room, or it can be an entire room. However, by making this choice in advance, you can make sure that you have enough outlets to power your computers, electronics, and other office needs. Because offices often have many different items plugged in, you will want to add more outlets than normal to these spaces.
When you put electrical outlets in all the right places, you avoid ever needing to put extension cords or awkward wiring solutions to power your home. If you are looking for quality electricians in Apopka, FL, contact the team at Spectrum Electric to hear about our services today.