4 Reasons to Install Lighting Around Your Pool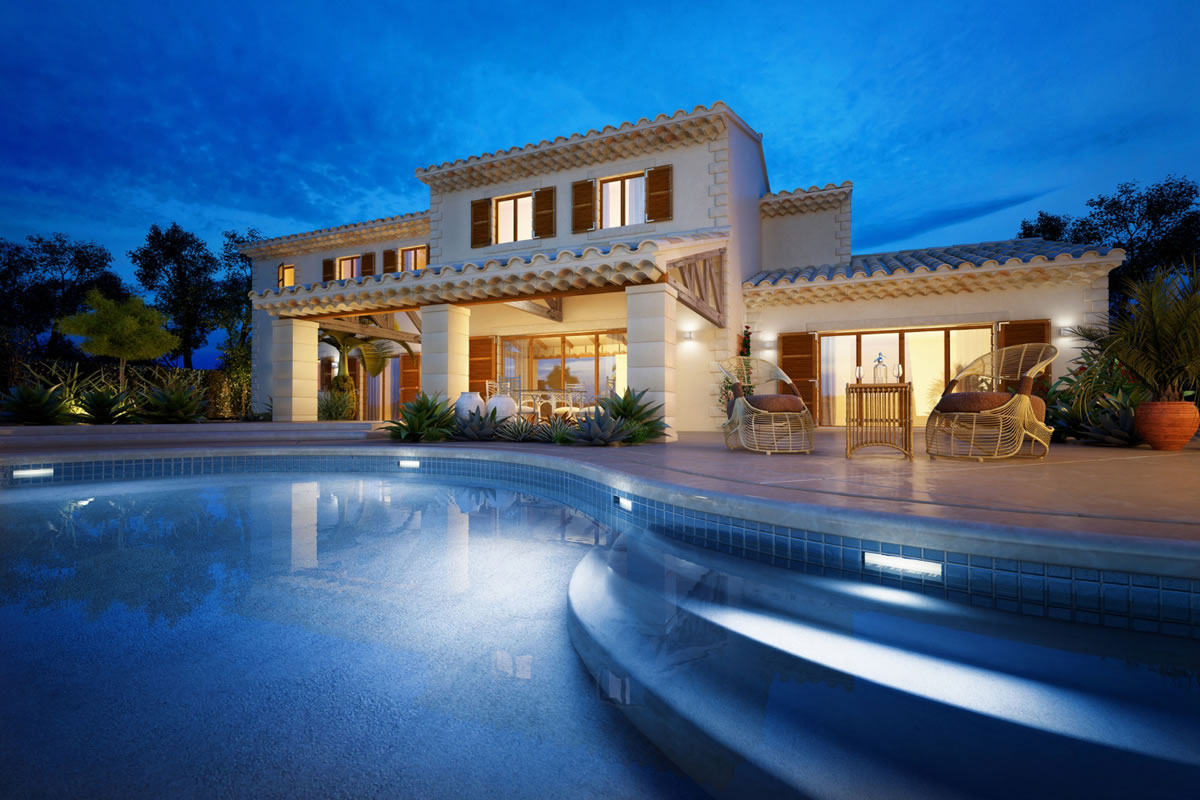 Owning a swimming pool is a great way to enjoy your time in your own backyard. Pools allow you to relax, rejuvenate, and exercise. When you have one right outside your door, you never have to worry about the hassle of going to a community pool or suffering through a sweltering, humid Florida day. Pool owners do need to concern themselves with the safety of their pool, especially when it comes to exterior lighting. If you plan to use your pool in the evening, you need to keep it well-lit so swimmers have safety while swimming. These are just a few important reasons why you should install proper lighting around your pool.
Increases Safety
One of the primary benefits of installing pool lighting is to increase the safety of your pool. Once the sun goes down, you still want your swimmers to be able to see everything – even if they are not actually swimming. This prevents slip and fall accidents, which can occur on slippery tiles around your pool. Also, it prevents anyone from falling in the water as they walk through the yard at night. Proper lighting is essential for the perimeter of any water surfaces you may have in your yard.
Ensures Visibility at Night
Many people in Florida use their pools everyday – and every night. When you have lighting around your pool, you increase the amount of time you can spend in your pool. This gives your pool much more use, as it does not limit your swimming to only daylight hours. If you cannot see the water, you may feel afraid or leery of going outside when the sun goes down. Do not miss the opportunity to use your pool whenever you feel like it.
Adds Ambience
Many people simply enjoy sitting near their pool at night. Cool breezes come in, which give you some respite from the heat of the day. As you sit near your pool, you can enjoy the night sky with some cool lighting features in your landscaping, lights hanging over your pergolas, or just some beautiful lanterns lighting your pathways. Exterior lighting is a great way to enhance the mood of your space, which can improve your mood and give you enough light to entertain guests or just read a good book at the ned of a busy day.
Meets Code Requirements
Some places actually require you to add exterior lighting features to your pool area. To keep your pool up-to-code, you may need to install some of these lights. If your pool is randomly inspected or you encounter safety emergencies in your backyard, you may be found liable if you do not have the proper lighting features to enhance visibility and safety of your pool area.
By installing lights around your pool, you make it safe and exciting for swimmers no matter what time they jump in the water. If you are looking to install exterior lighting in your landscaping, pool area, or garden beds, trust our electricians in Winter Park, FL. Contact us to hear about our quality electrician services today.