5 Types of Light Switches to Consider in Your Home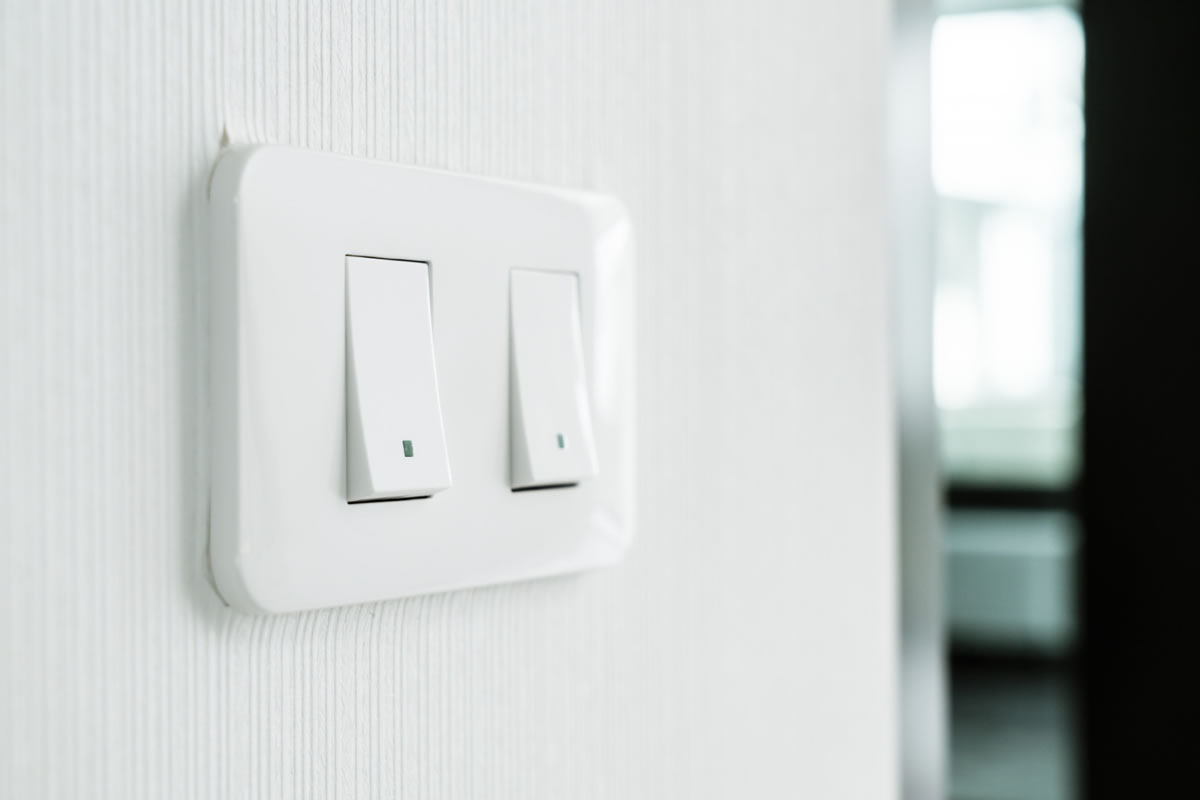 Are you building a new home? Are you tired of your builder-grade light switches and outlets? Whether you are in need of new or updated light switches, you want to consider all of the options available to you. Many people just think of switches as the standard single-pole switch, that allows you to turn on and off the light with a flick of the switch. However, our electricians in Apopka, FL have installed many different types of light switches to enhance the mood and function of your spaces. These are a few types of light switches to consider when updating your home.
Single-Pole Switches
When you think of a standard light switch, you are likely thinking about a single-pole switch. These commonly used switches turn on and off lights in a single motion and location. Often, these switches will turn on a light when the switch is in the upward direction, and they will turn the light off when the switch is turned downwards.
Dimmable Switches
When you want to control the intensity of your lights, you should consider installing a dimmable switch. If you do not like the harsh brightness of lights all the time, you can adjust the settings of your lights to create the exact amount of light exposure in certain rooms of your home. Dimming your lights allows you create the perfect ambience and use only the level of brightness that you want, depending on the tasks you are doing.
Toggle Switches
Toggle switches are also extremely easy to operate. They have a small handle that sticks out from the outlet plate, which is in the form of a lever. These switches move in an up and down arc motion, making it easy to turn on and off your lights. Often times, these are used in industrial spaces so that they are simple to detect even in the dark.
Proximity Light Switches
When you want to conserve energy, you may want to consider a proximity light switch. These switches detect motion in the areas near the switch, which will automatically turn them on and off. They use sensors to determine whether someone is near or someone has left. After no motion detection over a period of time, they will then automatically turn the lights off in that room. These switches are great when you have a family member that constantly forgets to turn the lights off when they leave a room.
Sound-Activated Light Switches
As the world turns to smart home technology, light switches have of course followed the trend. Sound-activated light switches operate with the sound of your voice. Some people can just clap or snap their fingers, and the lights will turn on and off. These switches are incredibly convenient, as you can activate your lights without getting off the bed or couch.
These are just a few of the most common types of light switches to consider in your home. When you are looking to change your switches to increase the functionality and efficiency of your spaces, trust our electricians in Apopka, FL with the installation. Contact our team to hear about our residential electrical services today.