All you need to know about surge protectors for your electrical devices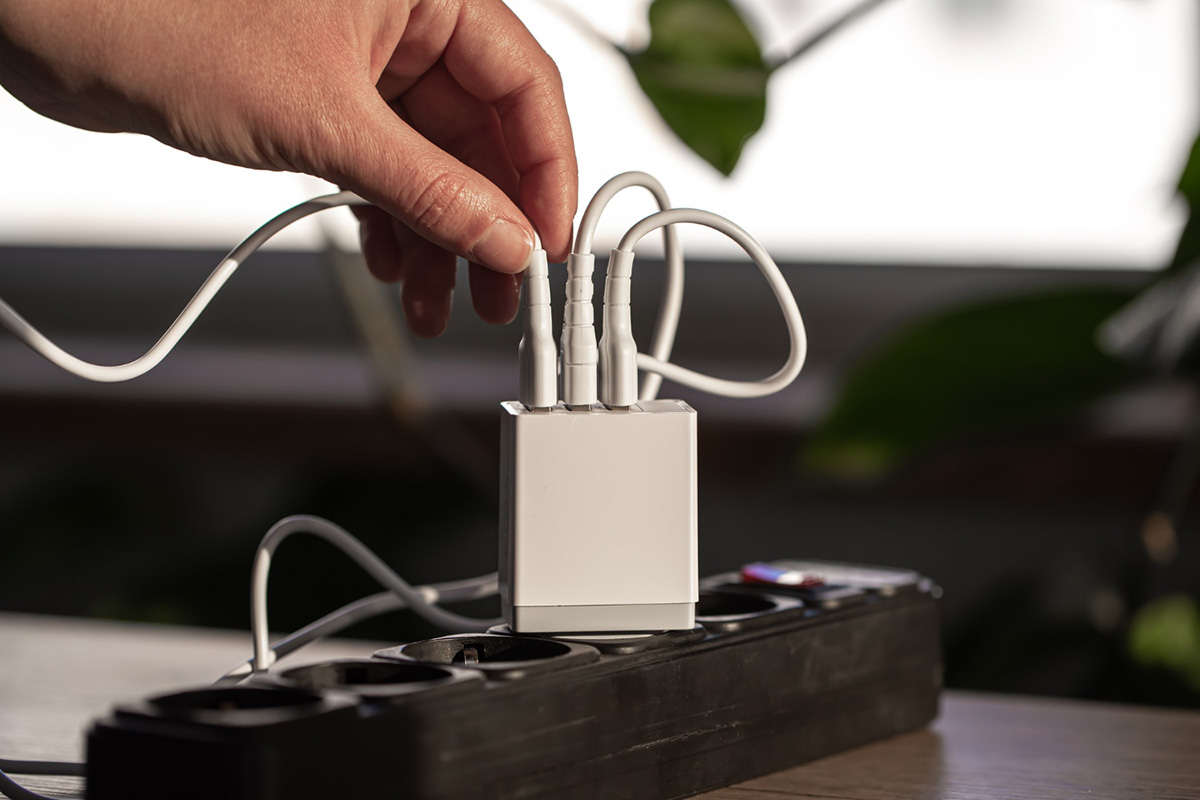 In today's world, we use so many electronic devices that a power surge could cause fatal damage to them. Most of us have experienced a lightning strike or power outage where the devices were damaged. It is indeed heartbreaking to lose all your important data due to such incidents. However, you can take preventive measures to avoid such situations. One of the best ways to do so is by using surge protectors. In this blog, we will discuss the working of surge protectors and why they are crucial for your electrical devices.

What do surge protectors do?
A surge protector is an electronic device designed to protect your electrical devices from power surges. It manages the fluctuations of voltage levels in the power supply by blocking or diverting excess voltage levels. A power surge is a sudden and brief increase in voltage that can damage or destroy the electrical devices attached to the circuit. Surge protectors act as a safeguard in such scenarios by blocking the surge and protecting the connected devices from damage.
Types of surge protectors
There are two main types of surge protectors: plug-in surge protectors and whole-home surge protectors. Plug-in surge protectors are connected to individual outlets and are designed to protect specific electrical devices from power surges. Whole-home surge protectors are installed at the main electrical panel of a house and protect the entire electrical system from surges that enter through utility lines.
Why do you need surge protectors?
Imagine a scenario where a power surge destroys your expensive television, computer, or other electrical devices. Replacing them can cost you hundreds or even thousands of dollars. This is where surge protectors come into the picture. They help protect your valuable electrical equipment from damages due to surges. Using a surge protector gives you peace of mind and makes it easier to recover from any power-related incidents.
How to choose the right surge protector
When selecting a surge protector, you should consider the following factors: Joules rating, clamping voltage, response time, and number of outlets. Joules rating determines the effectiveness of the protector in blocking surges. Higher the joules rating, better the protection. Clamping voltage is the maximum voltage that the surge protector allows to pass through. A lower clamping voltage means that the device offers better protection. Response time is the time taken by the surge protector to react to the surge. A faster response time protects the device better. Consider the number of outlets on the surge protector, depending on how many devices you want to connect.
Conclusion
Surge protectors are essential in today's world as they protect our devices from sudden voltage fluctuations. They provide a simple yet effective solution to safeguard your valuable electrical equipment from power surges. When selecting a surge protector, look for factors like Joules rating, clamping voltage, response time, and the number of outlets that meet your needs. By choosing the right surge protector, you can ensure that your devices are protected from power surges, giving you peace of mind. If you are looking for electricians in Apopka, FL, please contact Spectrum Electric for guidance on the best surge protectors for your home.