Choosing the Right Ceiling Fan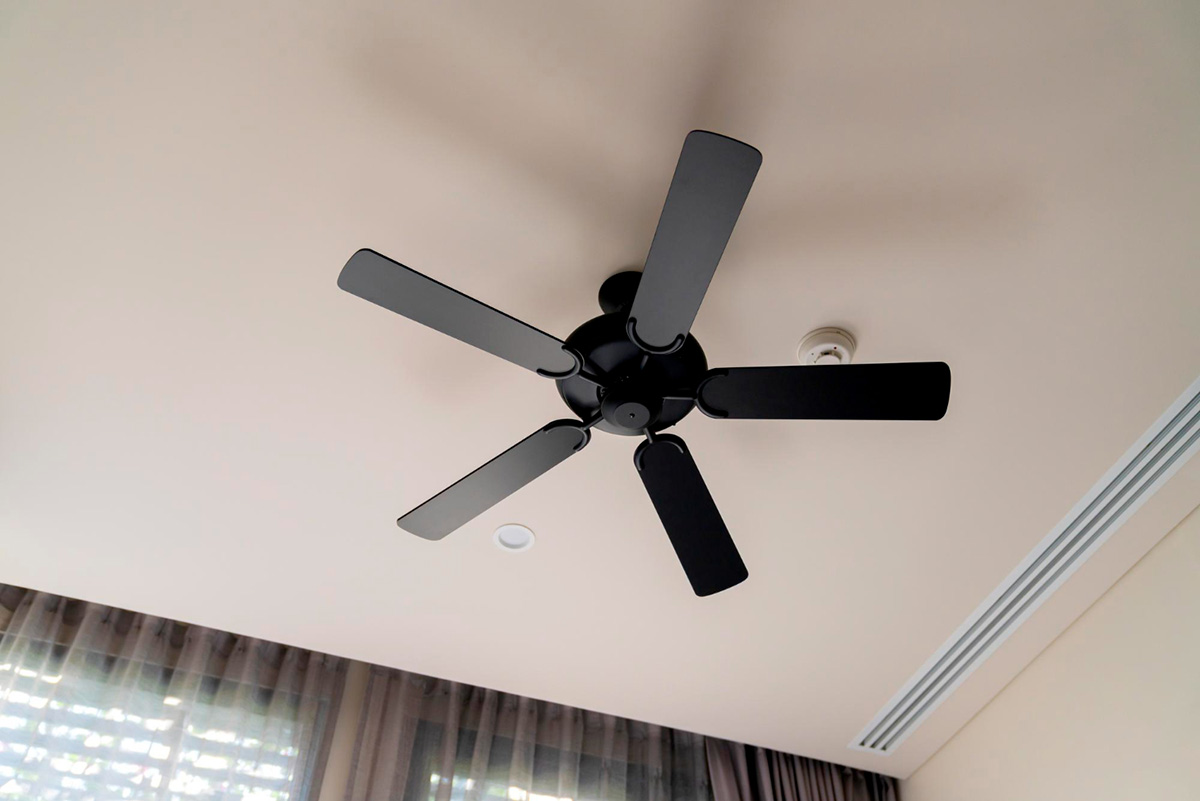 When it comes to choosing the right ceiling fan for your home, there are a lot of factors to consider. Whether you're looking for a way to keep cool during the summer months or you simply want to improve your home's ventilation, the right ceiling fan can make a big difference. In this post, we'll cover some key considerations to keep in mind when selecting a ceiling fan. By the end of this post, you'll have a better understanding of how to choose the right ceiling fan for your home!
Size Matters
The first thing you should consider when selecting a ceiling fan is its size. The bigger the room, the bigger the fan you'll need. Ceiling fans typically come in four different sizes: small, medium, large, and extra-large. A small fan is recommended for rooms that are 75 square feet or less, while a medium fan can cover a room up to 144 square feet. For larger rooms, you'll need a large or extra-large fan.
Consider the Blade Pitch
The blade pitch refers to the angle of the blades in relation to the fan's motor. A steeper blade pitch will provide more air movement, making it ideal for larger rooms. However, this type of blade pitch can also be noisier. A lower blade pitch will produce less air movement, but it will be much quieter. If you're looking for a fan for a bedroom or another quiet area, a low blade pitch is a good choice.
Motor Type and Efficiency
The motor is the heart of the ceiling fan, and it's crucial to select a high-quality motor. A good motor will be both efficient and powerful, allowing the fan to operate quietly and effectively. Look for models with Direct Drive motors which tend to be quieter and more durable. When it comes to efficiency, Energy Star-rated fans are your best bet. These models are designed to use minimal energy and will save you money on your electricity bill.
Style and Decor
Ceiling fans come in a wide range of styles to suit different tastes and home decor. From contemporary designs to traditional styles, there's a fan for everyone! When it comes to selecting a style, look for a model that complements your home's color palette and existing decor. Many fans are also available with different lighting options, allowing you to customize the look of your space.
Noise Level
The final factor to consider when selecting a ceiling fan is the noise level. While many fans operate silently, others can be quite noisy. This is especially important if you're planning to install a fan in a bedroom or other quiet area. Models with Direct Drive motors tend to be quieter, so keep that in mind when selecting a fan.
Conclusion
Choosing the right ceiling fan is an important decision that can make a big impact on your home's comfort and style. By considering factors such as size, blade pitch, motor type, style, and noise level, you can find a fan that is perfect for your needs and preferences. At Spectrum Electric Inc, we have a wide range of ceiling fans to choose from, and our team of electrical contractors in Winter Park, FL can help you select and install the perfect fan for your home. Contact us today to schedule an appointment and learn more!