Keep Your Home Safe By Learning to Spot these Electrical Problems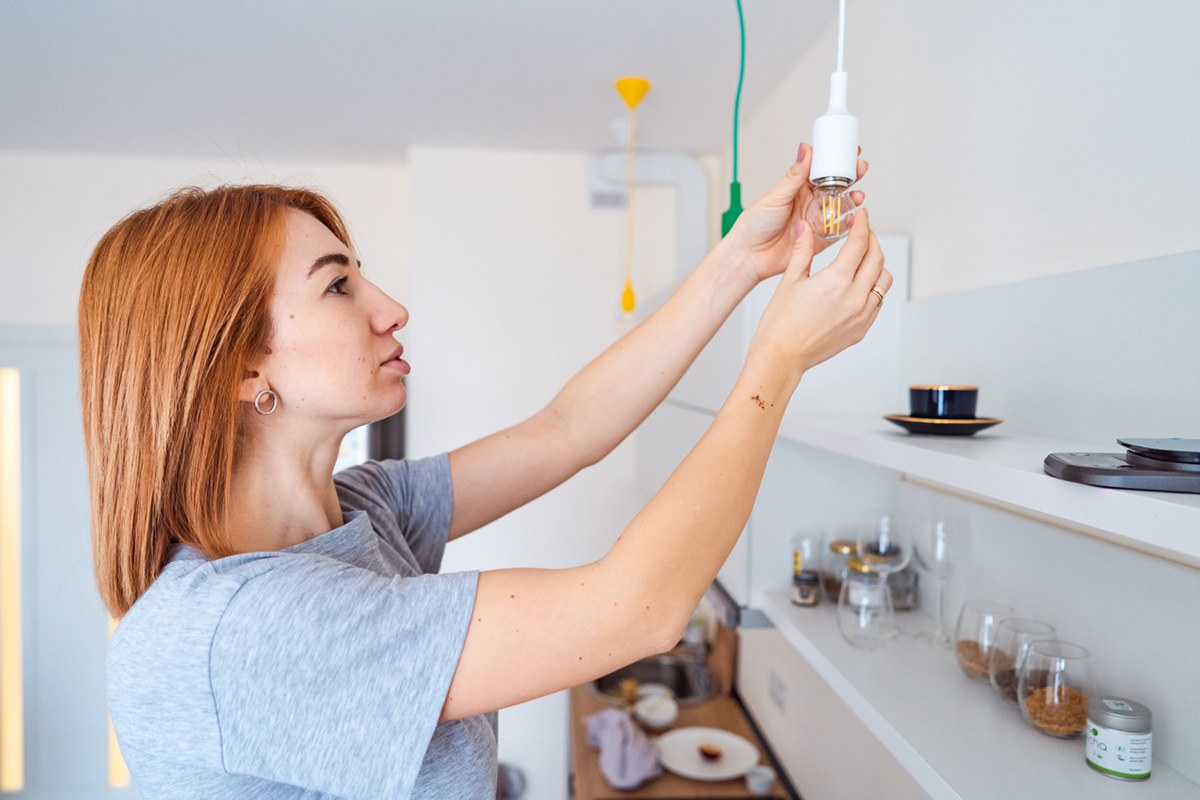 Our homes are filled with a variety of electrical devices and appliances that we rely on every day. In this day and age, it's nearly impossible to imagine living without electricity. That's why it's so important to pay attention to potential electrical problems in your home. Faulty wiring, overloaded circuits, and other electrical hazards can lead to fires, electrocution, and other serious safety threats. In this blog post, we'll explore some common signs of electrical problems, and what steps you can take to keep your home and family safe.
Flickering lights
One of the most recognizable signs of electrical trouble is flickering lights. If you notice that your lights dim or flicker whenever you use a specific appliance, this could be a sign of an overloaded circuit. Alternatively, if all your lights flicker at once or seem to be constantly flickering, this could be a sign of a larger electrical problem. In either case, it's a good idea to reach out to an experienced electrician for help.
Burning smells
If you detect a burning smell, this could be a sign of electrical damage or a potential fire hazard. Locate the source of the smell and turn off the power right away if you see any smoke or visible fire. It's essential to call an electrician to assess and repair any electrical damage to prevent future fires. Remember, prevention is always the best strategy.
Tripping breakers
Circuit breakers are designed to protect your home from potentially hazardous electrical events. If your breakers are tripping frequently or you're frequently resetting them, it's time to take notice. Overloaded circuits could cause your breakers to trip, and this is a sign to reassess your electrical demands. Consult with an electrician who can advise you on if you need to install a new breaker or do a full circuit upgrade.
Buzzing noises
If you hear buzzing or humming sounds near your outlets or light switches, this could be a sign of loose connections or faulty wiring. Avoid tinkering with these electrical components yourself, as doing so can be hazardous. It's best to contact an experienced electrician to diagnose and repair the issue. Remember, you don't want to wait until something has already gone wrong.
Outdated wiring
Lastly, if your home is more than 20 years old and has outdated wiring, it's time to consider an electrical upgrade. This will help prevent unexpected and potentially dangerous electrical problems from arising in the future. A licensed electrician can help you update your electrical system, making it more efficient, safe, and reliable.
Conclusion
Ensuring electrical safety is vital to protecting your home and family. Identifying problems and addressing them promptly can help you avoid potentially serious safety threats and safeguard your property against damage. Remember, when in doubt, always reach out to an experienced electrician to help you diagnose, repair, and upgrade your home's electrical system. Spectrum Electric, your licensed and insured electrician in Apopka, Fl., will give you peace of mind knowing your electrical system is running safely and efficiently.