Light Up Your Pool with Spectrum Electric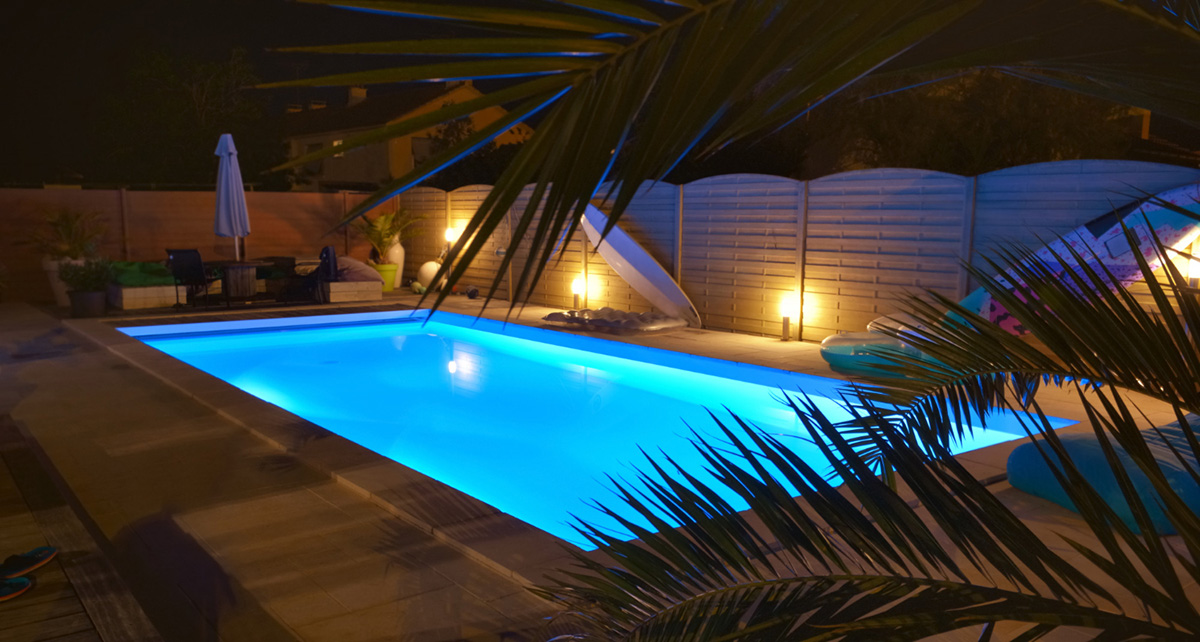 Swimming pools provide a great escape from the summer heat and offer endless hours of entertainment for family and friends. And, what's even better is that you can make it even more enjoyable by adding a few special touches to your pool. One of our favorite pool upgrades is swimming pool lighting options! Lighting up your pool in the evening can create a warm atmosphere and make your outdoor space look incredibly beautiful. But, before you start shopping for lights, you need to find the right electrical contractor to help you out. In Winter Park, FL, the best choice of electrical contractors is Spectrum Electric Inc.

Swimming Pool Lighting Ideas
If you are looking for some creative ideas on how to light up your pool, we have some suggestions that may inspire you! Here are some popular lighting options typically used in swimming pools:
Underwater Lights
These lights shine through the water and create a dazzling light show at night. They also come in many colors so that you can customize your lighting design accordingly.

Fiber Optic Lights
Fiber optic lights are extremely versatile and can be used to create interesting patterns or shapes around your pool area. Depending on your preference, these lights can be set up to change colors or remain constant throughout the night.

Spotlights & Floodlights
If privacy or safety is an issue near your pool, spotlights and floodlights are perfect solutions as they provide good illumination while keeping intruders away.

Deck & Patio Lights
For a more romantic ambiance by the poolside, deck and patio lights are ideal choices since they provide softer illumination than spotlights or floodlights do.

Motion Sensor Lights
Motion sensor lights will turn on automatically when someone enters the area and stay on as long as there is movement detected near them. This helps deter unwanted visitors from entering your property without compromising aesthetics or convenience.
When it comes to installing all of these lighting options, it's essential to have an experienced electrician handle the job for optimal results! In Winter Park, FL that electrician should be Spectrum Electric Inc., who has years of experience dealing with home electrical projects such as this one! Not only does Spectrum Electric know all about swimming pool lighting systems but they will ensure that everything is safely wired and installed correctly so that there are no issues down the line! Plus, they guarantee their workmanship so if something isn't doing right after installation then they'll come back out free of charge until everything is fixed properly!

Conclusion
Whether you're looking for simple underwater lights or motion-sensor floodlights around your swimming pool area, Spectrum Electric Inc in Winter Park, FL should be at top of mind when seeking an experienced electrician who provides quality service at competitive prices! Contact Spectrum Electric today and get ready to light up your swimming pool with style this summer season!