Name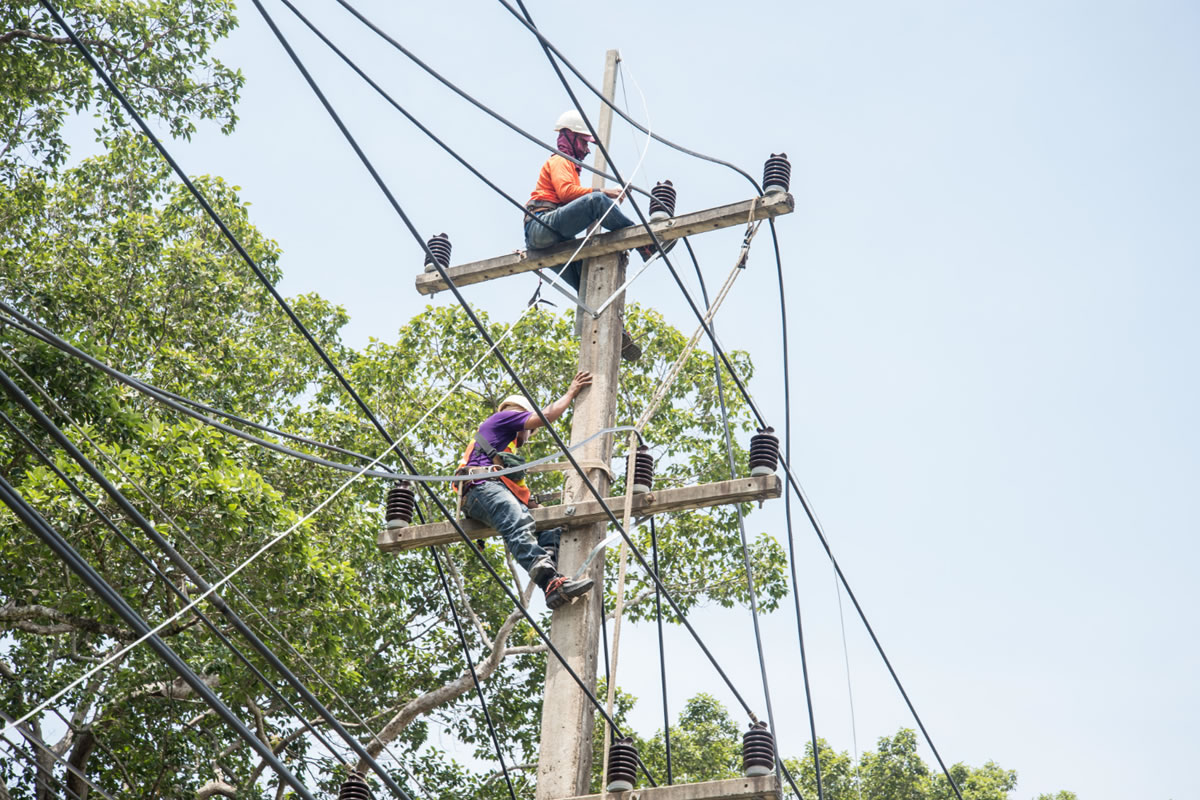 Heavy winds and rains that accompany many severe storms can destroy your home or business if it is left vulnerable to these elements. Storms leave many communities without power when downed trees, lightning, or heavy flooding occur near their area. Preventative maintenance and routine electrical inspections by professional electrical contractors in Winter Park, FL can lessen the severity of these issues. These are some of the most common electrical issues that are often caus...
Do you want to make sure that your home meets the electrical safety requirements? Do you want to protect your home from any potential electrical hazards? By working with professional electricians in Winter Park, FL, you can ensure that your home is safe, secure, and powerful. This is especially true when it comes to the types of outlets that your home has. Many older homes have been constructed with two-prong outlets. However, today's standards are to use t...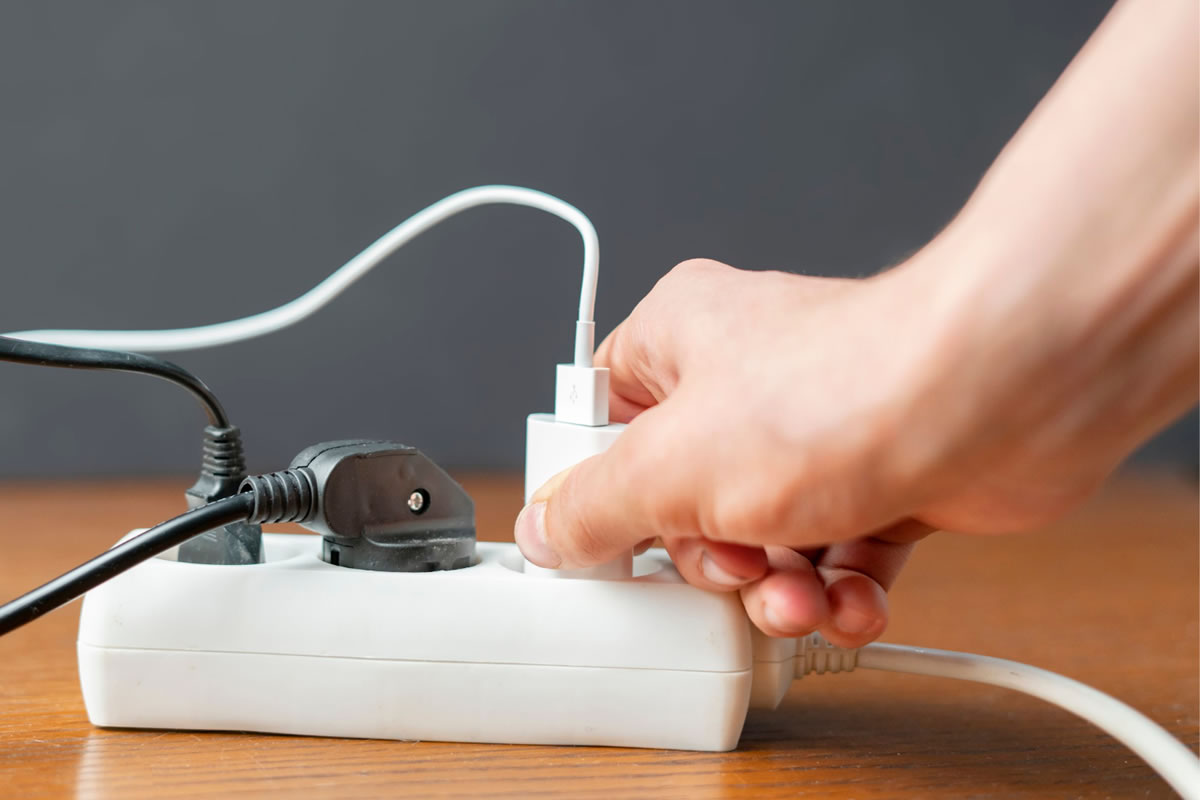 Do you find yourself always using extension cords to power your devices in your home? Are you worried that you are not following the right safety methods for your extension cords? Even though extension cords may not seem dangerous, they can cause many electrical problems when they are used incorrectly. As electrical contractors in Apopka, FL, we provide many electrical safety tips to keep your home safe and functional. These are a few safety tips that you need to follo...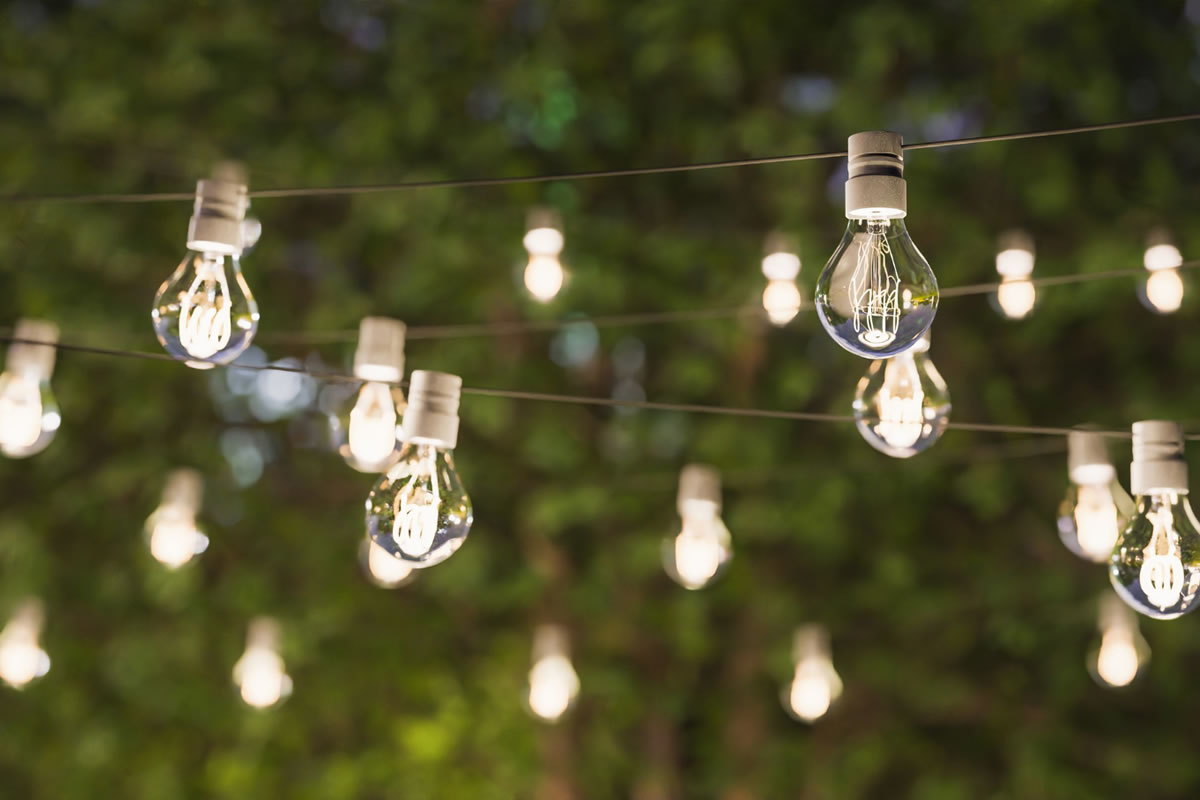 If you are done with finding the right furniture for your yard, updating your outdoor kitchen, and even spruced up your outdoor garden, you are probably wondering what will help make your backyard oasis even greater. As electricians in Apopka, FL, we suggest choosing the right lighting options to make your backyard feel more intimate and brighter for entertainment and relaxation. How is the backyard improved by outdoor lighting? Setting the Mood Set the...
Are you concerned about the safety of your home if your home is struck by lightning? Do you have extreme storms in your area? When you live in an area that is prone to many lightning storms, you may want to install some extra protective features to keep your electronics and home features safe. Lightning can not only cause your home to light on fire, but it can also destroy the electrical components of your home. As electrical contractors in Winter Park, FL, we can help...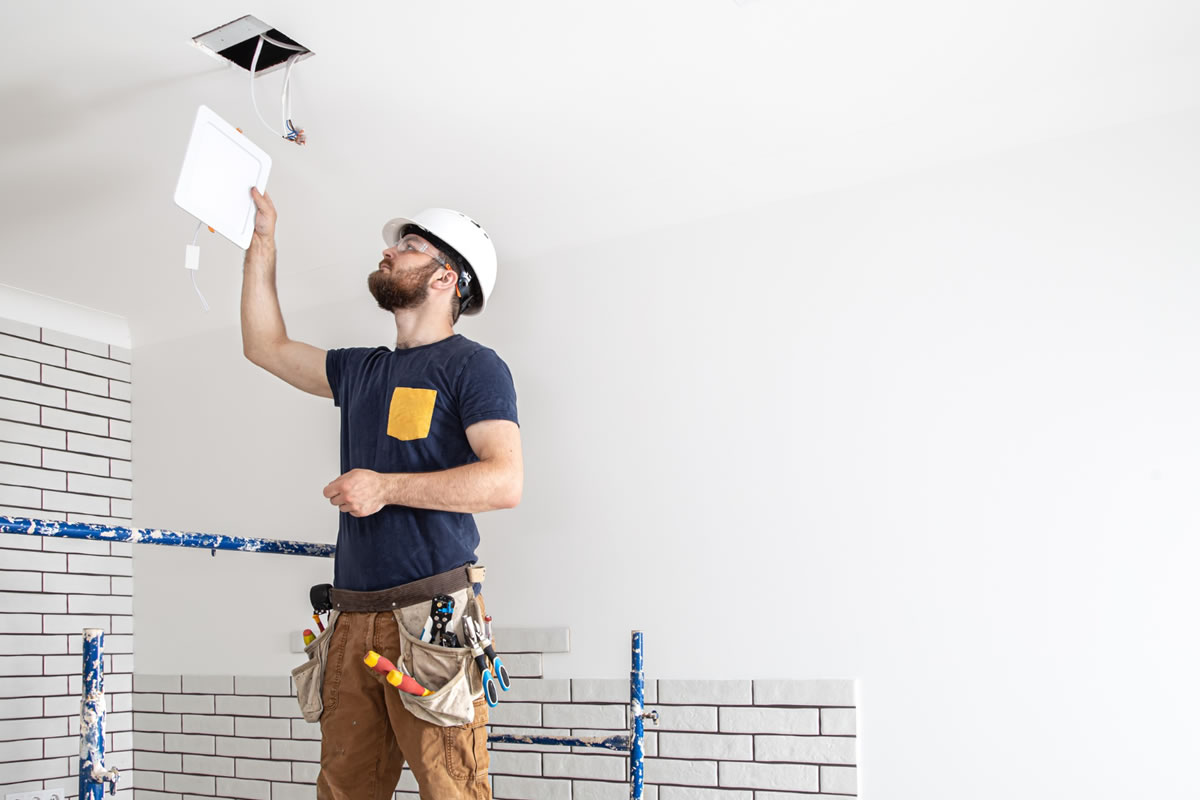 Have you been noticing issues with your outlets? Are you concerned that your circuit breaker is constantly tripping? When you notice frequent electrical problems in your home, it may be time for you to reach out to electricians in Winter Park, FL. They can come out to your home and inspect your electric, fixing any issues that are present. These are a few signs that you may want to call an electrician for an inspection soon. You Have an Older Home ...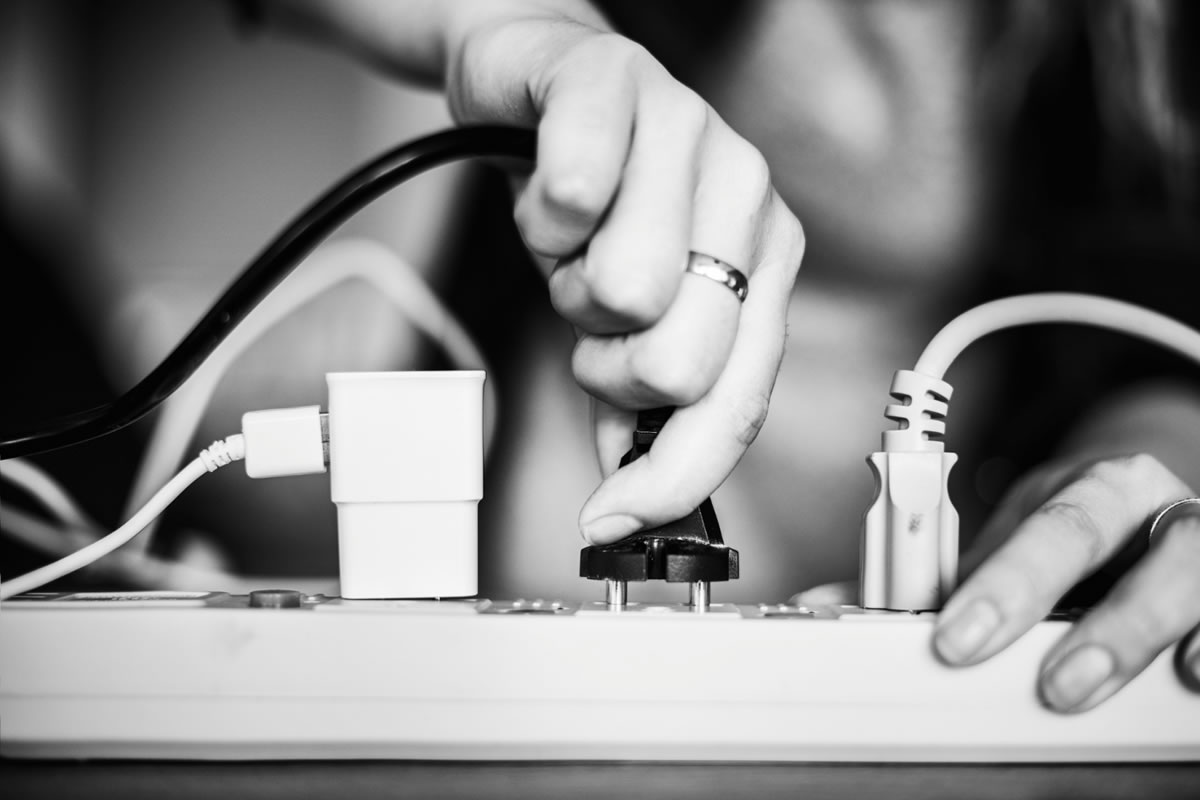 Electricity is a dangerous hazard that needs to be carefully monitored in your home. Fire prevention in the home is important to protect your belongings and your loved ones, and this start with electrical safety. Because electricity can pose fire hazards that can devastate your home, you need to be mindful and carefully inspect your electrical components of your home. As electrical contractors in Apopka, FL, we can help to make your home safe. These are a few tips that...
There is not anything more annoying than a socket that does not work, lights that flicker, or appliances that become damaged due to electrical issues. Sometimes the best solution to these problems is calling electricians in Apopka, FL to come out and inspect the problem. It is surely the safest option. However, you may not know what electrical issues warrant an electrician to come out and fix the problems. There are a few common electrical issues that are often found i...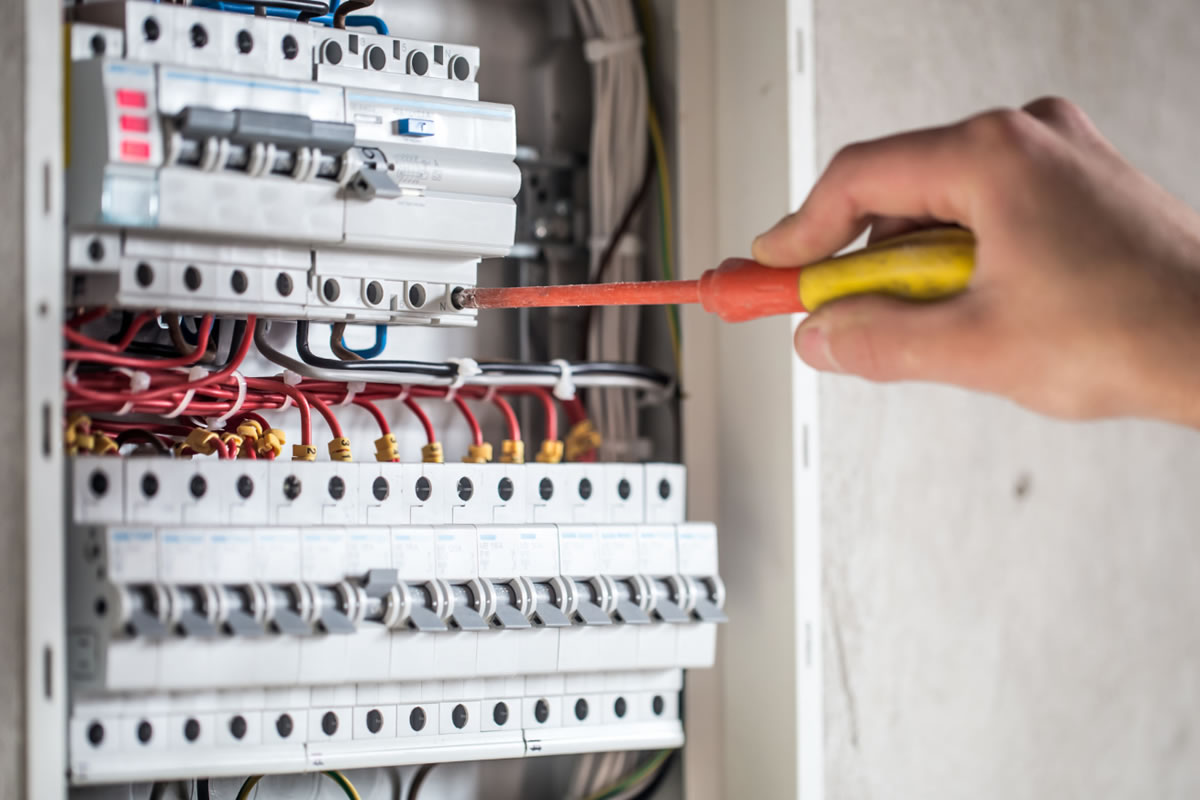 Are you experiencing issues with your electric? Do you suspect that your circuit was overloaded because it randomly turned off? When you suspect that you blew a fuse or have an issue with your electric, you will want to check your electrical panel to inspect the issue. Sometimes it can be easily fixed by simply switching one of your breakers back to its original 'on' position. However, it may require the assistance of professional electrical contractors in ...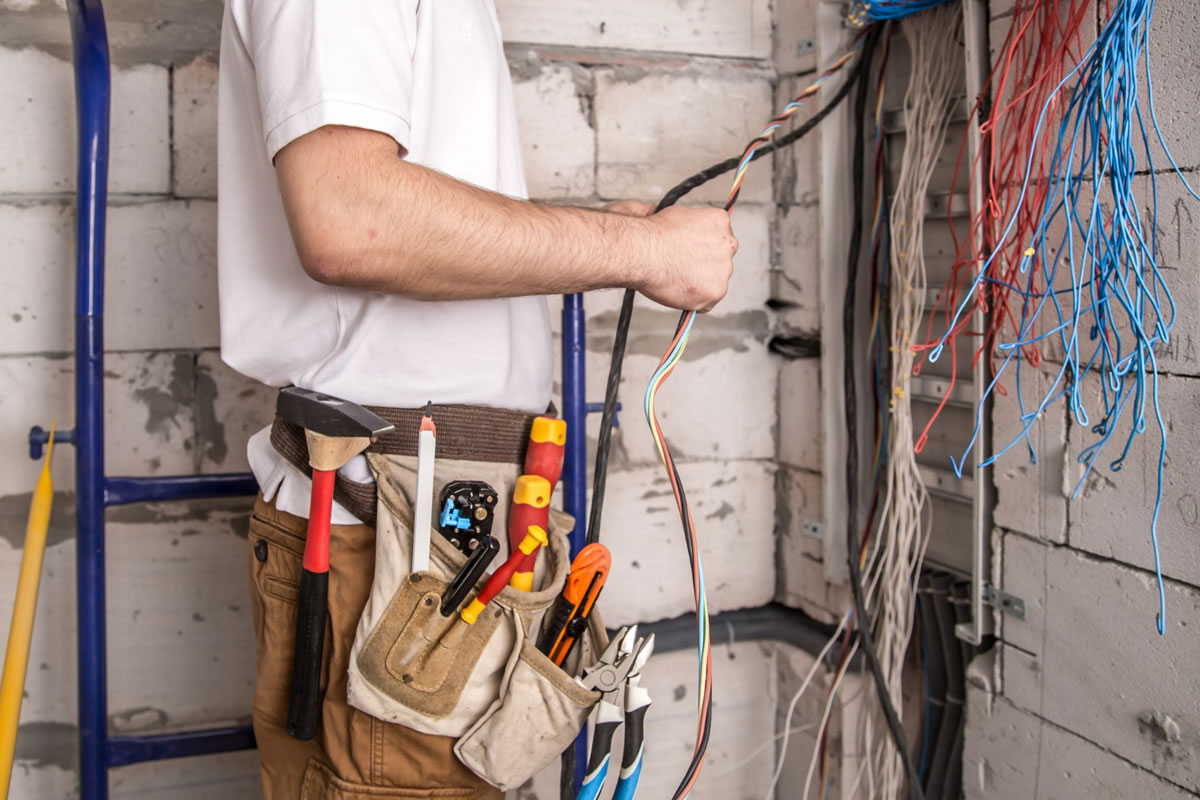 Are you wondering what all the different colors of your electrical wires mean? Do you find yourself wondering how to match up the right electrical wire with its correct plug? Electrical work can be complicated, especially if you have no idea where to start. One of the most basic ways to start to understand the electric in your home is to know what the different colors of the wires truly mean. As electricians in Winter Park, FL, we can help you with your electrical need...
Are you in need of electrical work in your home? Do you like to tackle DIY projects? Even the savviest DIY-er shouldn't try to tackle electrical work because of the level of technical knowledge and the time-consuming nature of these jobs. When you require electrical work in your home, you should trust the professional electrical contractors in Apopka, FL to take care of the job for you. There are a few reasons why you should trust the professionals to handle all yo...
Are you anxious about the electrical safety in your home? Electrical fires are the number one cause of damage in your home, but they can be prevented with the right advice. As electricians in Apopka, FL, we help many homeowners keep their homes safe by following the right electrical advice and minimizing the risks in their home. If you suffer from an electrical fire, there are a few tips that you will want to follow immediately to extinguish the fire as soon as possible....
Have you noticed that your lights flicker when they are supposed to be on? Do you have burnt out lightbulbs in your home? When you have certain electrical issues that you notice every day, you will want to trust the expertise of our electrical contractors in Apopka, FL so that you can have them inspected quickly. These are hazards that can cause dangers in the home, like electrocution or even fires. These are some of the most common electrical issues that should be add...
Do you keep a spare generator in your home in the event of an emergency where you lose power? Many homeowners in Florida actually choose to have a home generator in order to protect them from the threat that hurricanes bring to the area. This way, they will not lose power despite what happens to the electricity in their neighborhood. As electricians in Apopka, FL, we applaud this decision, but we also urge homeowners to take proper care of their electrical equipment. T...
Are you looking for simple ways to save money on your utility bills? With the rise in working from home to the warming temperature of a Florida spring, there are many people complaining about their large electricity bills. As electricians in Winter Park, FL, we help many homeowners optimize their energy expenses and make the right electrical choices for their budget and lifestyle. This may also involve making a few lifestyle changes in order to start saving hundreds of dolla...
Are you looking to add lighting features to your parking lot? Do you find yourself worrying about the safety of your customers after dark when they are walking through your lot? If you keep your parking lot well-lit, you keep your customers protected and comfortable when they are entering and leaving your business. As electrical contractors in Winter Park, FL, we can help you choose the optimal lighting choices for your Florida parking lot. There are a few tips to foll...
Are you taking up a bathroom renovation project? Do you want to be sure that you follow strict electrical codes and regulations when you remodel your home? Our electrical contractors in Winter Park, FL are here to help you with the electrical components of your remodel. Bathrooms may be tough to remodel, but you will still want to ensure that you are following proper protocol and regulations. This will help your house pass any future inspections. Here are a few o...
Are you tired of your circuit breaking tripping? Do you want to fix the issue so that you can prevent it from happening in the future? When you are dealing with a circuit breaker that frequently trips or shorts, you may need the help of professional electricians in Winter Park, FL. It is frustrating when your lights and electronics randomly turn off in the middle of your day. There are a few reasons why your circuit breaker is shorting or tripping regularly. ...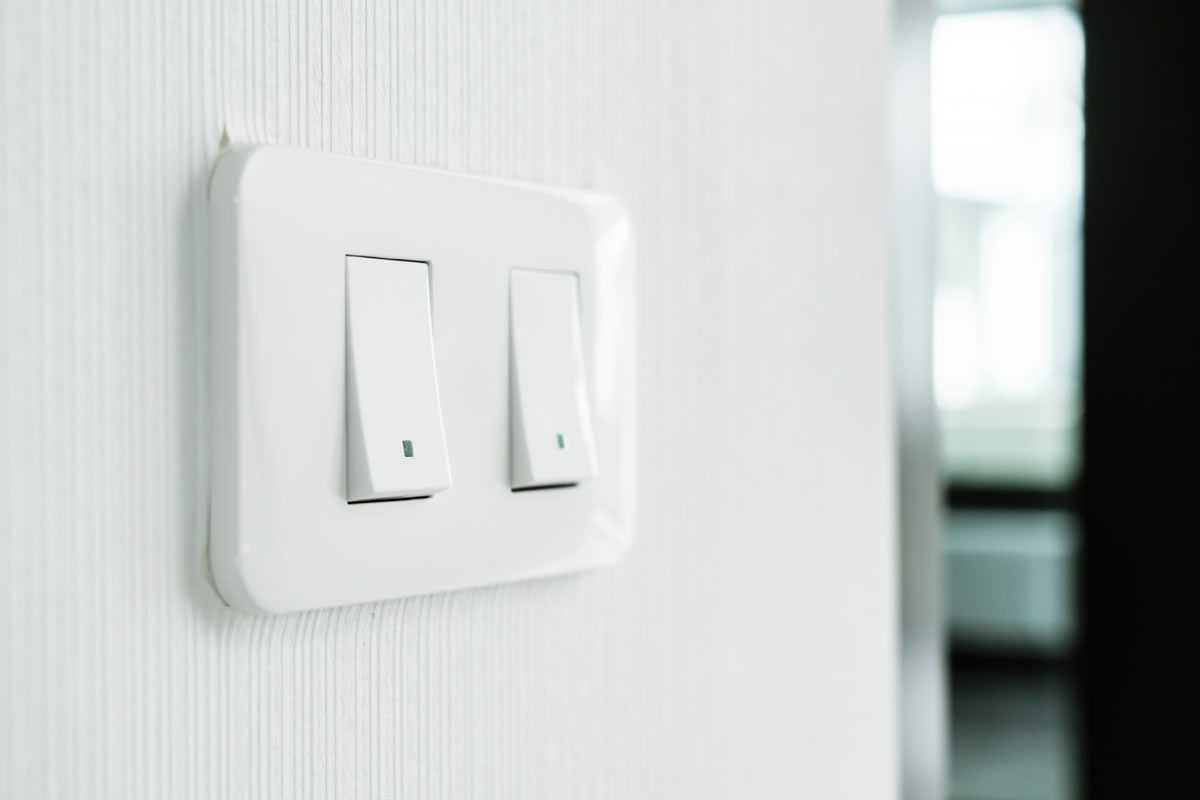 Have you noticed that your wall switch has been making strange noises when you turn it on and off? Has your wall switch simply stopped working? Wall light switches are some of the most commonly used electrical components in our house each day. We frequently turn them on and off as we enter and leave rooms, which give them a lot of usage over their years. It's not strange from them to have wear and tear or even go bad after many years. Our electrical contracto...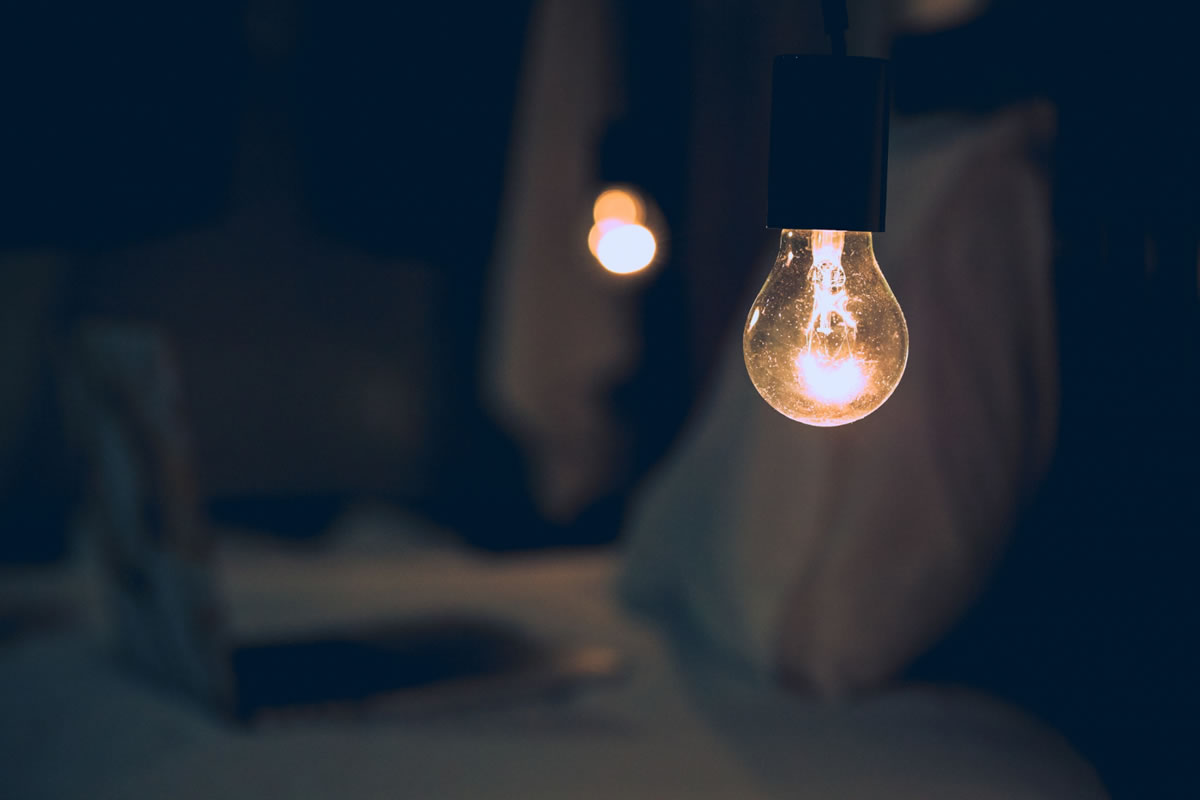 Do you often find yourself wondering why your lightbulbs seem to need replaced so often? You swear you remember just switching out the bulb the other day. Okay, so they may not burn out that quickly, but lightbulbs may be burning through their lifespan quickly for a few reasons. As electricians in Apopka, FL, we understand the ins and outs of your electrical and wiring systems and we can help with any issues or concerns you have. There are a few reasons why your lightb...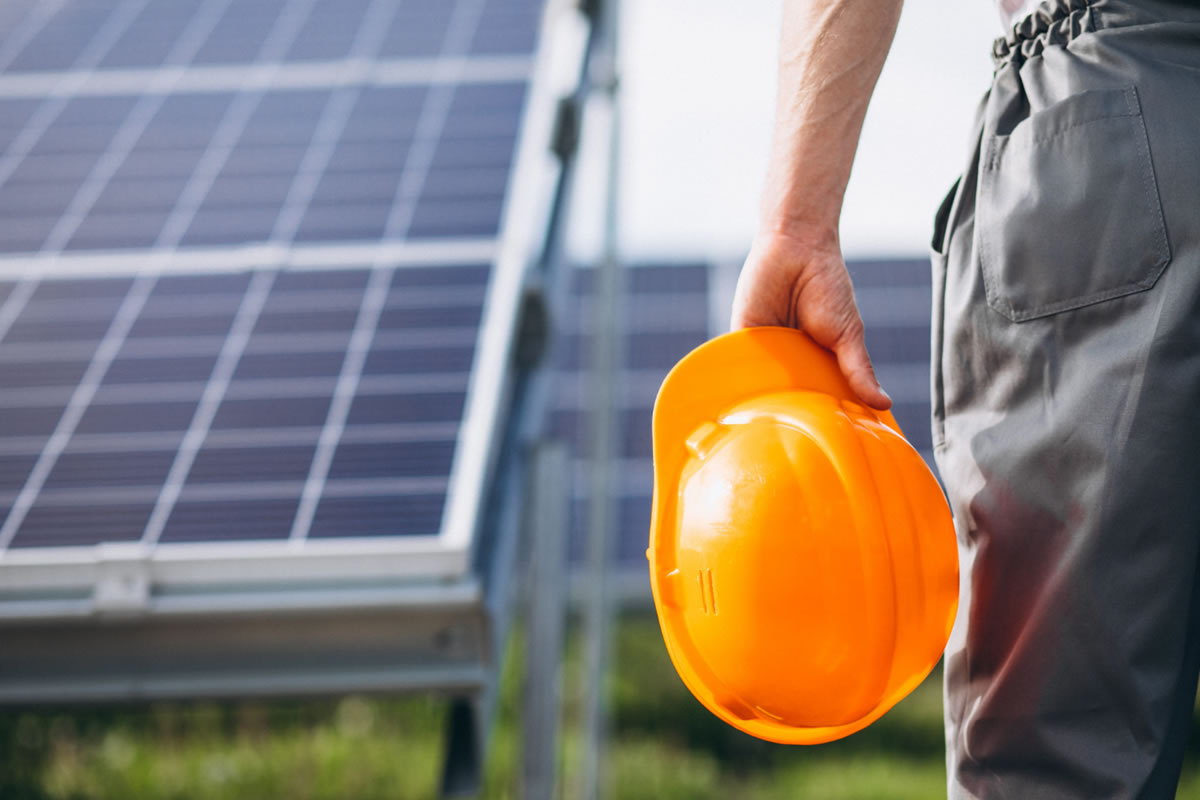 Are you prepared for hurricane season in Florida? Do you fully understand how to properly care for your electrical components to keep your home safe from surges or fires during hurricane season? As electrical contractors in Winter Park, FL, we help many homeowners with their electrical issues before, during, and after the storms. To prevent accidents and injuries from occurring, you will want to follow these electrical safety tips to keep your home and loved ones safe during...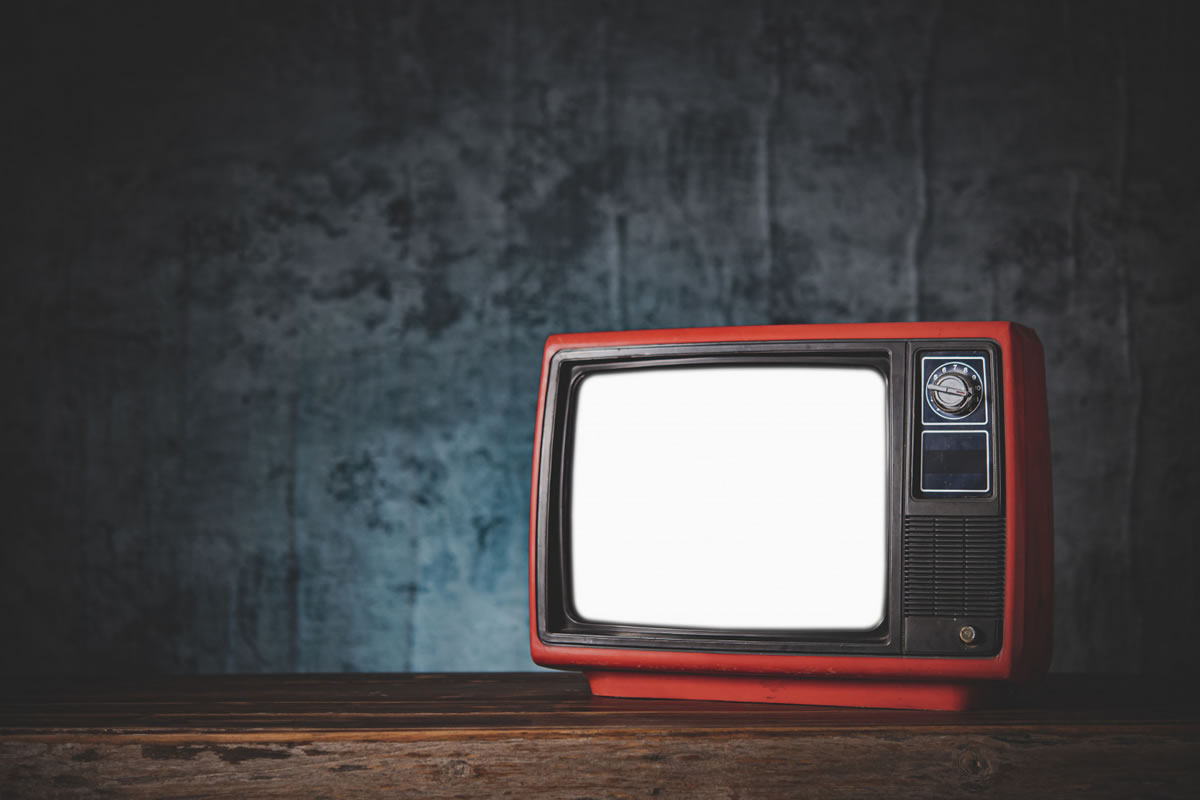 Are you about to throw away your old cell phones, computers, or TVs? Do you wonder if your community offers any special programs to reuse or recycle these electronics? When it comes to recycling your electronics, there are a few tips that you'll want to follow to do so properly without wasting or ruining their chances for reuse. As electricians in Winter Park, FL, we understand the proper ways to handle electronics, from their beginning days to their endings. There...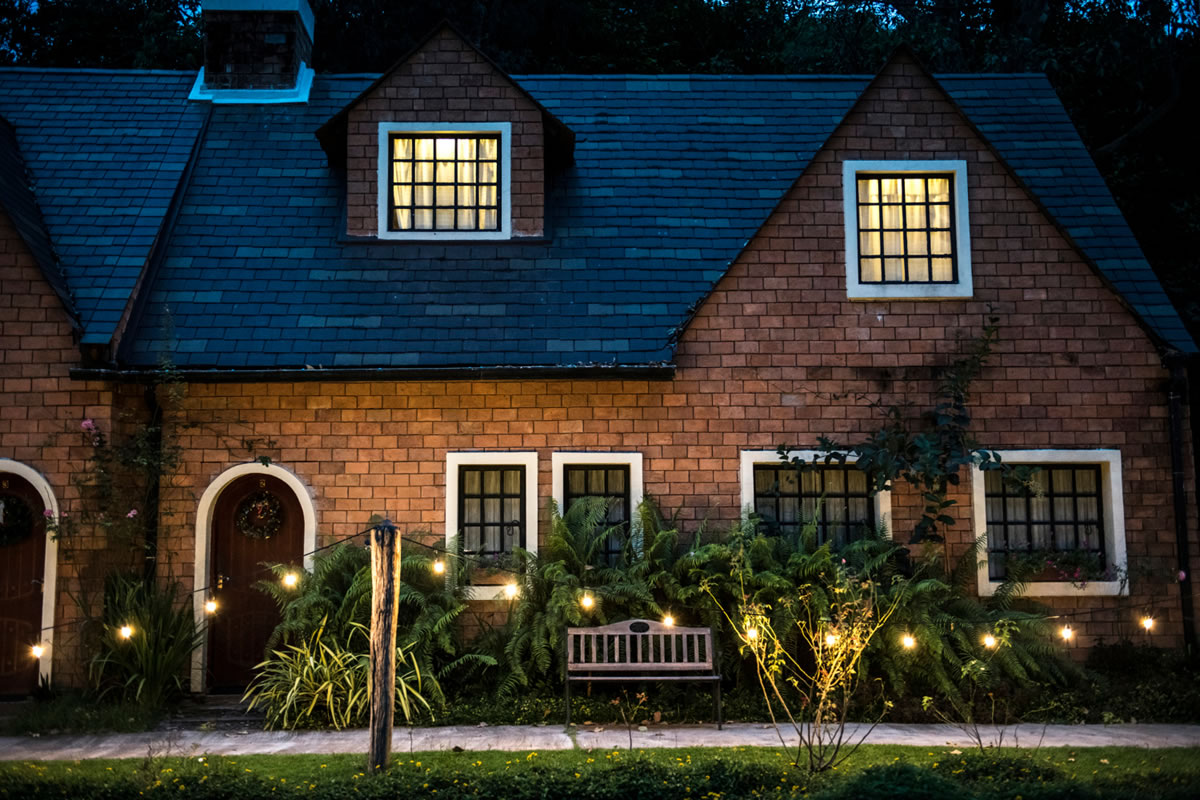 Are you looking for simple ways to enhance the appearance of your home? Do you want to add exterior lighting to create mood and brighten up the exterior spaces around your home? When you add lights in your landscaping and around your driveway, you not only boost your curb appeal, but you also provide functionality to your yard after dark. Our electrical contractors in Apopka, FL can help you with any electrical installations for your yard. There are a few exterior land...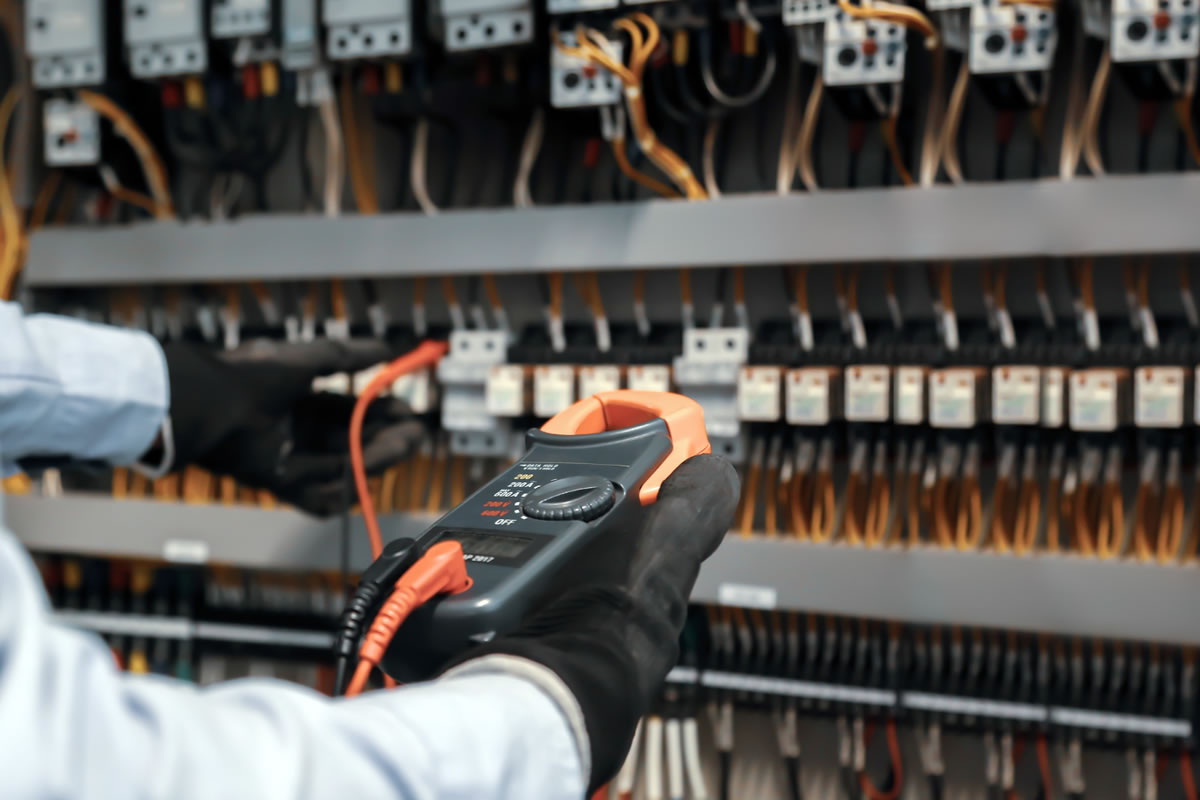 Have you noticed that the lights in a particular section of your house aren't working? Do you suspect that your circuit breaker has tripped? Circuit breakers can trip all the time. Typically, circuit breaker trips are caused from overloading electric onto one breaker, improperly resetting the breaker, or having a short circuit. As electricians in Apopka, FL, we are trained professionals that can detect and repair electrical issues. To detect the issue, there ...
Are you looking for tricks that help your house run smoothly and more efficiently? When it comes to operating a household, energy bills can become expensive. However, knowing how to curb your energy usage and be smart about the function of your home can help you lower energy bills, save money, and help the environment. Home appliances are some of the equipment that requires a lot of electricity to run, so you will want to start with making a few changes to your routine to ma...
Are you concerned with the electrical safety of your home? Do you worry about the threat of electrical fires that can occur from accidents or issues with your electricity? Understanding how to protect yourself against burns, electrocution, and fires is important when it comes to following proper electrical safety practices. This is especially important if you have children in your home, as they will not understand the repercussions of playing with outlets or electrical cords...
Are you looking to increase the energy efficiency of your commercial property or business? Do you need to make basic repairs to prevent electrical glitches from continuing in your business? As one of the top electricians in Winter Park, FL, we offer both commercial and residential services that keep our clients safe at work and at home. We also strive to provide advice on electrical safety and energy efficiency to help you get your work done without large energy costs. ...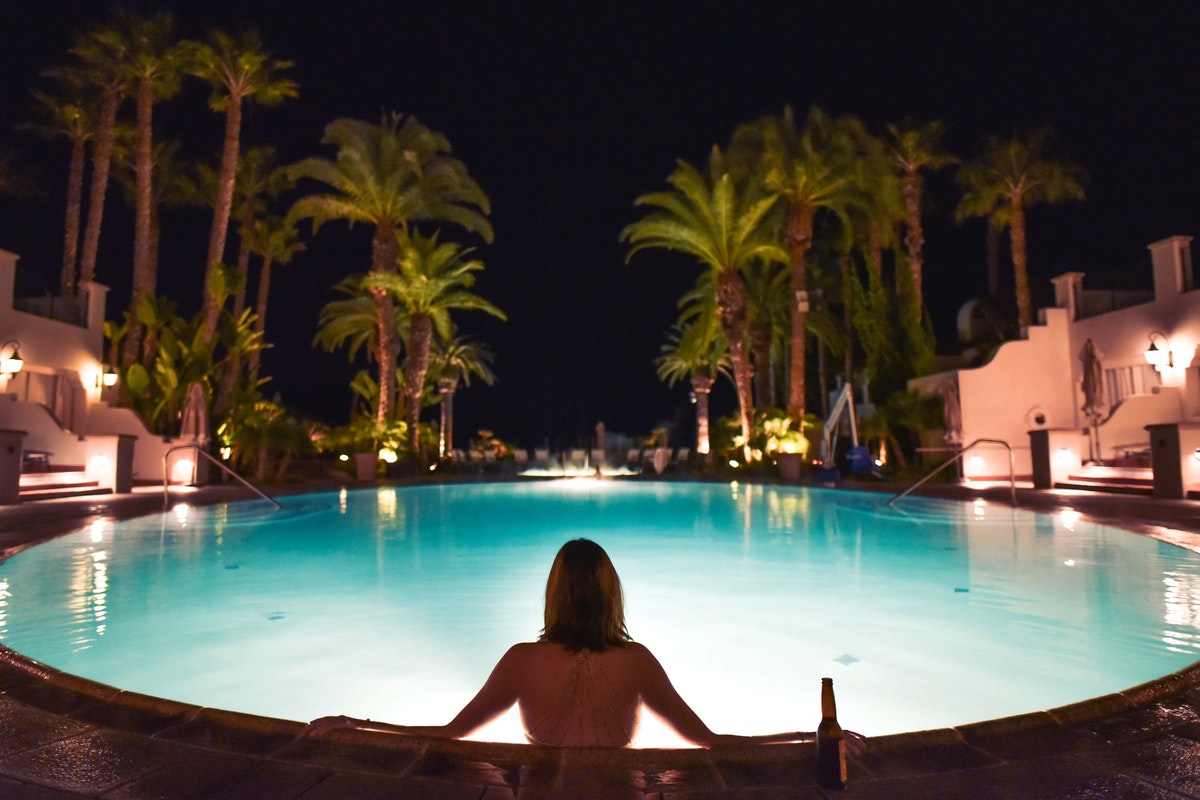 Are you looking for creative solutions to save money when operating your Florida swimming pool? As experts in pool lighting, landscape electrics, and other deck lighting options, our electrical contractors in Winter Park, FL can help provide you with the solutions you are looking for. From using pool covers to installing all LED lights, you will be able to save money while still enjoying all the benefits of your swimming pool. It can be expensive to run your swimming pool al...
Have you recently suffered from damages from a lightning storm? Do you worry about the state of your electricity? When lightning strikes your home, it can cause extensive damage that may not always be immediately noticeable. If you suspect electrical damage, you will want to do a few things to assess the state of your wiring and electronics and also mitigate additional damage. These are a few of the important steps you need to take after you suffer from electrical dama...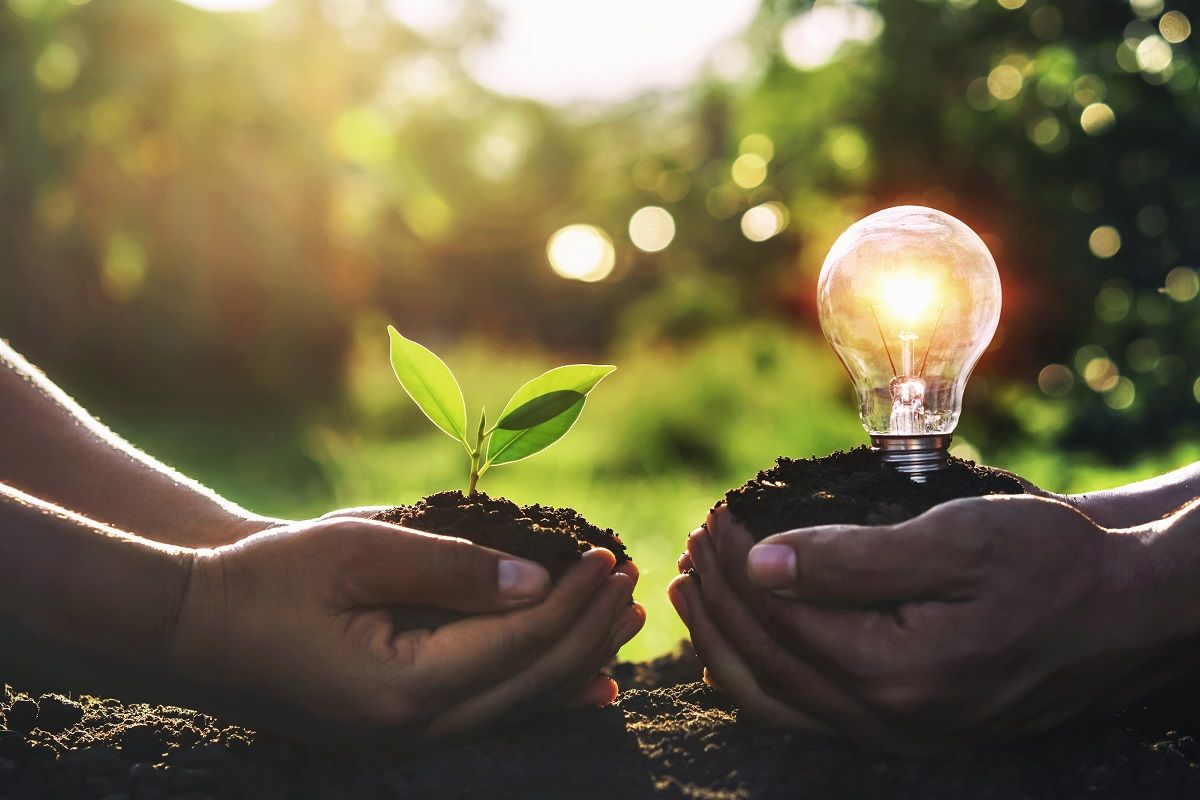 Are you working from home and constantly feel like you are burning energy? Have you noticed a dramatic increase in your energy bills since you've started working from home this year? Even though there are many benefits to working from home, you will likely have had to make many adjustments to your life to accommodate the new normal. One of these changes has likely been related to the use of energy in your household. As electrical contractors in Orlando, FL, we help...
Have you ever put out an electrical fire? Dealing with an electrical fire isn't the same as dealing with a fire that's caused by other elements, so you'll want to be cautious. Understanding how to properly put out an electrical fire can be the difference between having catastrophic damage and just having a few burnt items. As electrical contractors in Orlando, FL, we inspect many homes and businesses for electrical hazards in hopes to prevent electrical fires.&nb...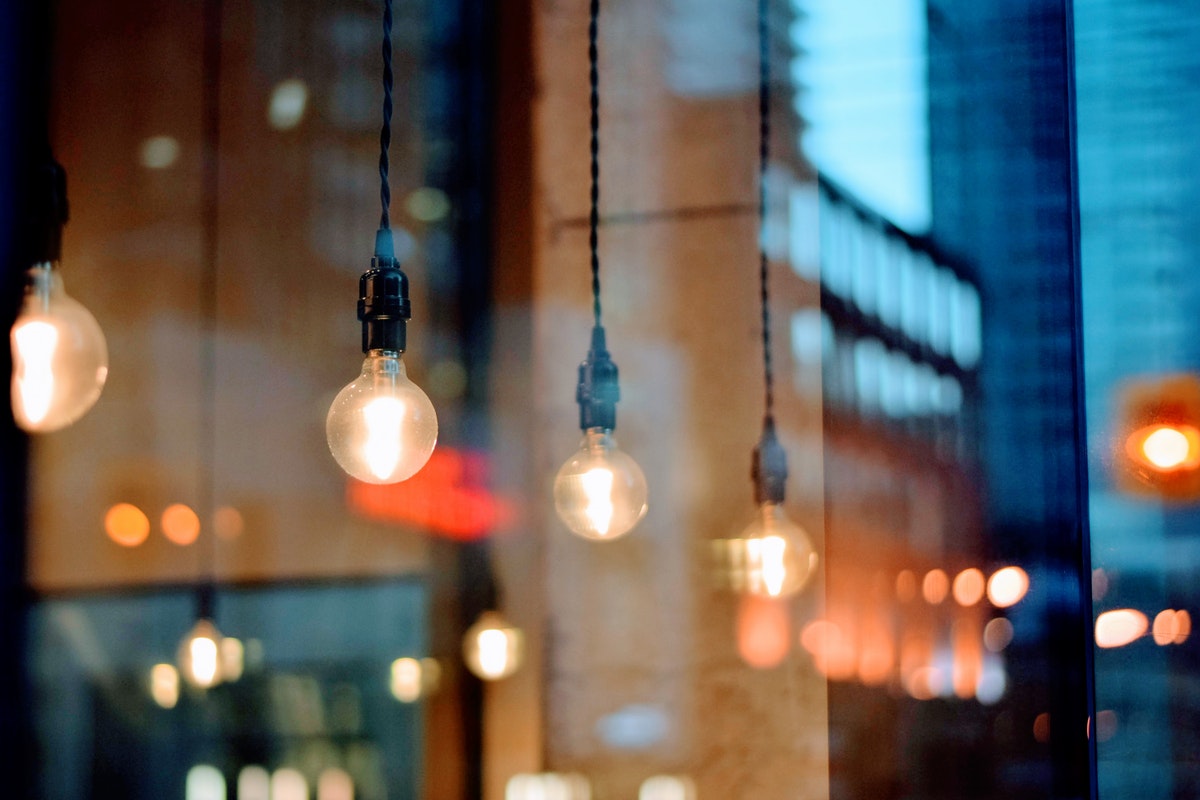 Do you ever find yourself staring at lightbulbs on the shelves when it comes time to replace the lightbulbs in your home? Choosing the right lightbulb can be complicated with all of the choices that stores offer. From energy efficiency to luminescence, there are different features of lightbulbs that you'll want to consider when it comes time to replace them. Electricians in Apopka, FL offer their expert opinions about what type of lightbulbs you should be using in your h...
Have you been inspecting your electric to ensure that it stays safe and secure from hazards? Without the proper maintenance and care, your home could be left susceptible to electrical fires caused by many hazards in the home. From frayed cords to overwhelmed power cords, these dangers are always present. When you want to check to ensure that your family and belongings are safe from the threat of electrical fire, you'll want to trust professional electricians in Apopka, F...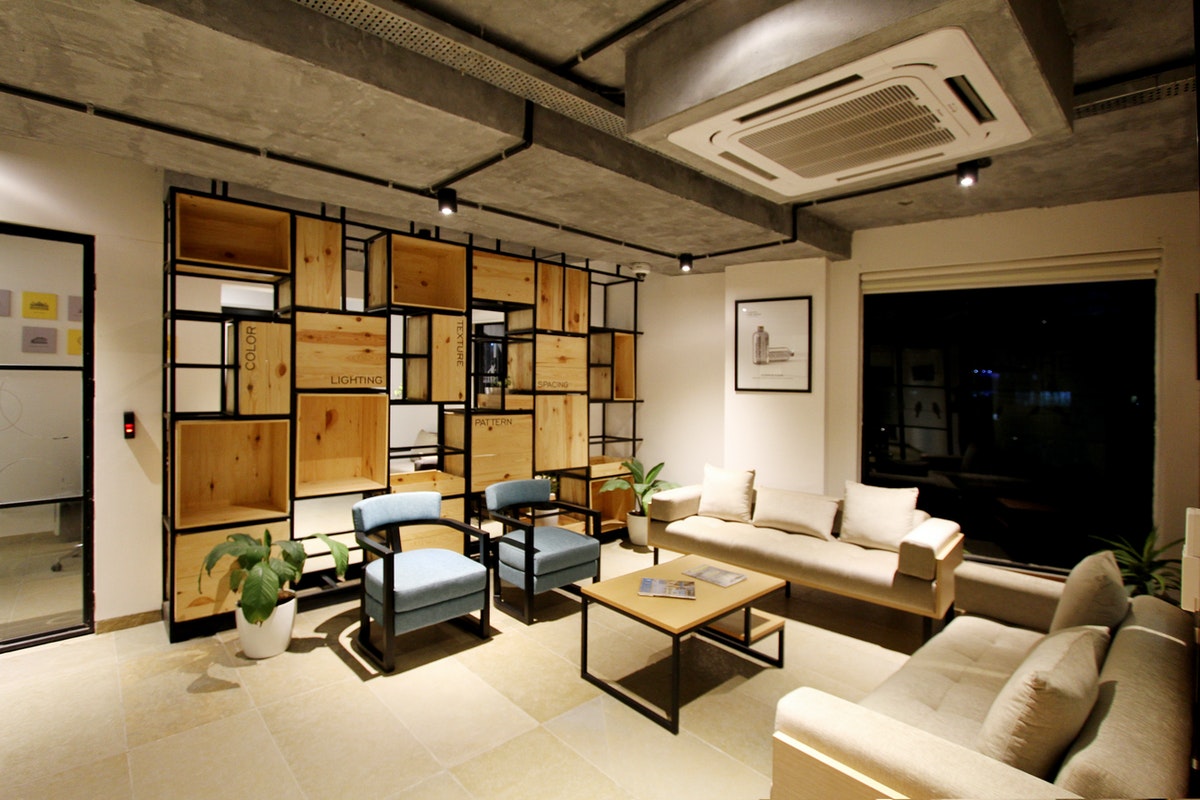 Are you looking for ways to make your home work smarter, not harder? Do you want to simplify the practices of your home? When you are looking to make simple updates to your home in order to improve energy efficiency and overall function, you will want to use the right devices and technology. In today's world, there are many easy updates that you can make to ensure that your home is easy to operate. As electricians in Orlando, FL, we install many devices that encour...
Did you know that most of the energy is lost before it even travels to your home? Over 75% of energy is lost before you even use it, which means that much of the energy in the world is wasted. As electrical contractors in Orlando, FL, we help many of our homeowners to become more energy efficient in their homes. This will not only help the environment, but it will also curb your energy bills, like electric, heating, and cooling. There are a few tips you can follow in o...
Football season has officially started, which has made sports enthusiasts happy for one of the first times in 2020. However, football season also brings about many other electrical hazards that can cause damage to you or your home. Before you get ready for the big game, you'll want to listen to some of the advice of the professional electricians in Apopka, FL. To avoid any disasters that can be caused from overexerting your TV screens, plugging in too many cords, or not ...
As electricians in Orlando, FL, we recognize that smoke detectors can save lives in the event of a fire. Whenever you own a home or business, you want to protect everything that is stored inside, including human lives. Ensuring that your smoke detector is properly installed and maintained is critical in keeping everyone out of harm's way in case a fire breaks out. Because these accidents are common, it is imperative to routinely check and care for the smoke detectors to ...
Are you looking for ways to enhance your outdoor space with some exterior lighting features? Lights are great way to add ambience and character to your outdoor oasis in your Florida backyard. Anytime you are installing electrical components in or around your home, you will want to trust the professional electricians in Apopka, FL to take care of this job for you. If you want to add light and style to your space, there are a few great options that can enhance your deck or pat...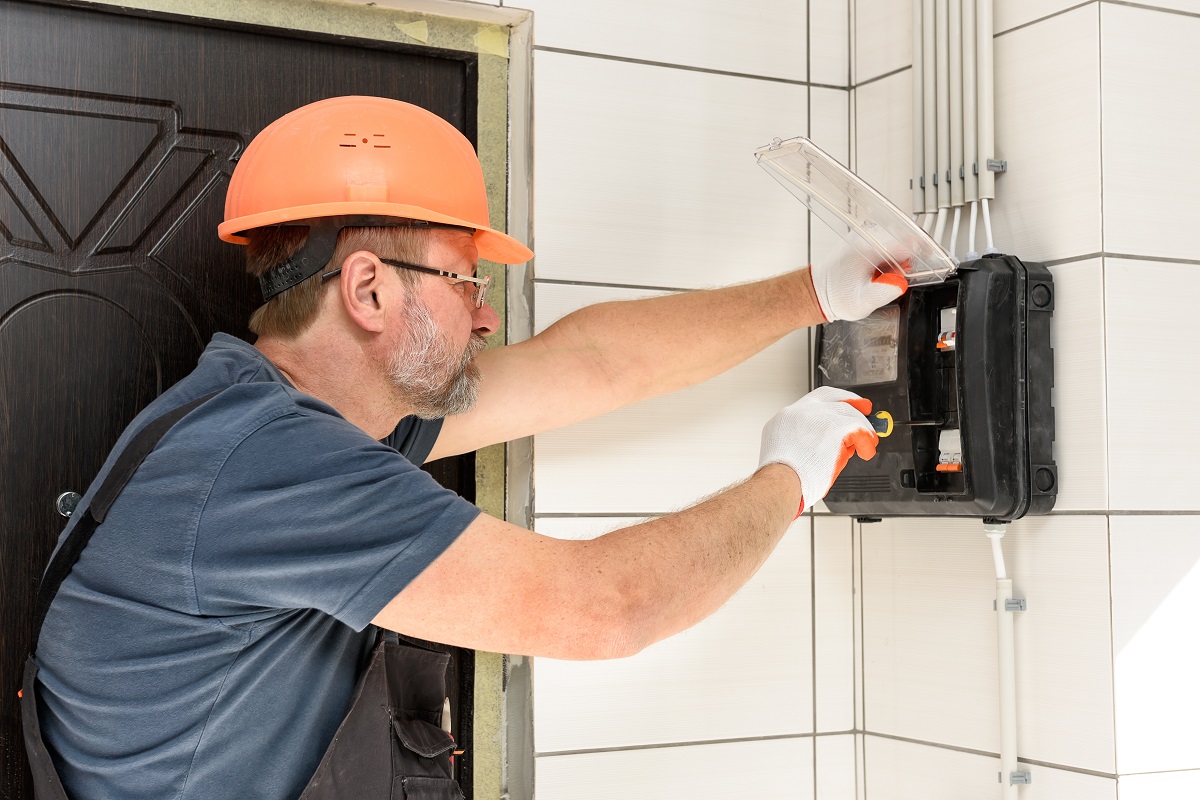 Many people may be concerned if their circuit breaker continuously trips or short circuits. This can result in a loss of power in certain areas of the house, which can be a headache to reset over and over again. However, when your circuit breaker keeps tripping, it may only require a quick repair from electrical contractors in Orlando, FL. The experts will be able to detect the issues quickly and fix it before they even leave your home. There are a few reasons why circ...
Are you looking to add brighter and more energy efficient lighting options to your home or business? LED lights are a great investment that also save energy and last much longer than other incandescent lightbulbs. Because of these benefits, they have become an extremely popular lighting option for millions. If you hate changing lightbulbs and you want to save some money on your energy bills, contact our electricians in Apopka, FL to help you make the change to LED lights tod...
Did you know that electrical fires are the leading cause of house fires? They can lead to serious damage and destruction, which can sadly sometimes result in a loss of your entire home, possessions, or even lives. Being aware of ways you can practice electrical safety and avoid electrical hazards in your home is critical in stopping these fires from occurring. As electricians in Apopka, FL, we are trained to spot any electrical hazards and immediately put a solution in place...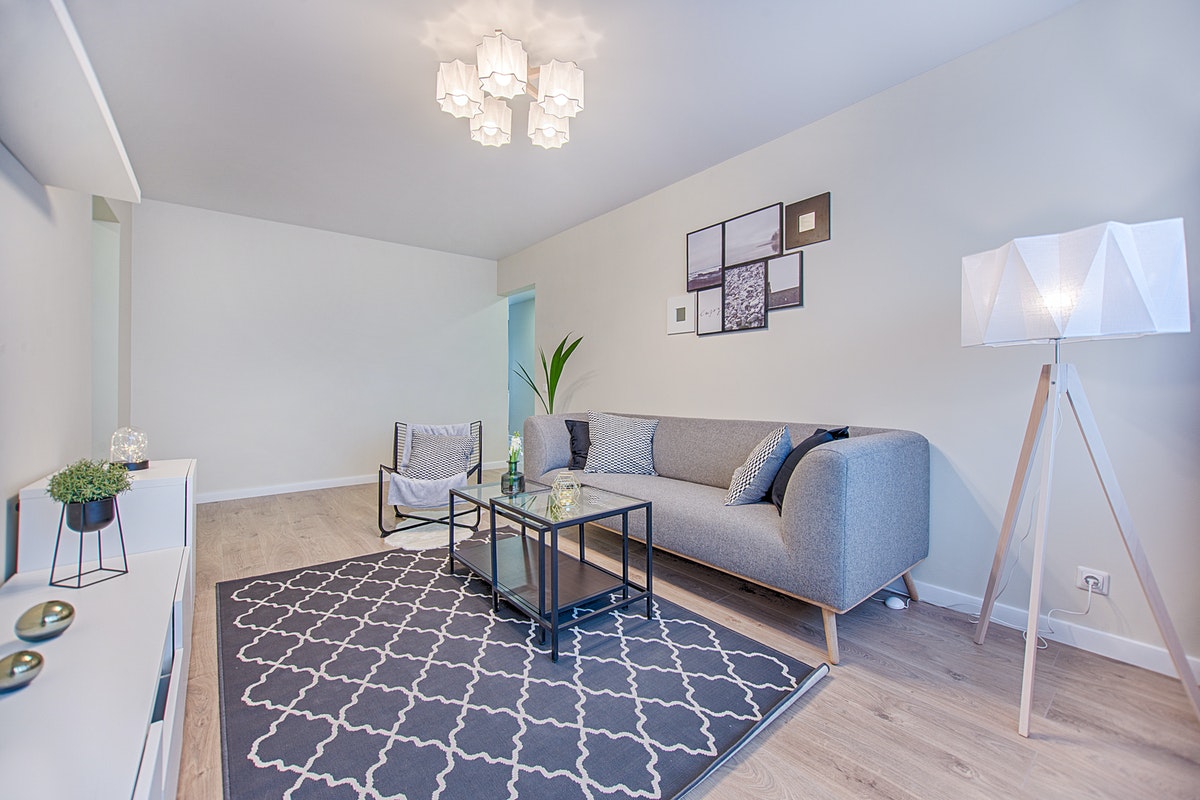 Are you looking to create a comfortable and cozy setting using light? Are you looking for lighting solutions to add ambience and style to your home? There are many different styles of lightbulbs, light fixtures, and lighting effects that can add appeal to any home, whether you are inside or outside. To enhance curb appeal and light walkways, you may want to consider outdoor lights or lanterns. When you are inside, there are also plenty of options that can make your hom...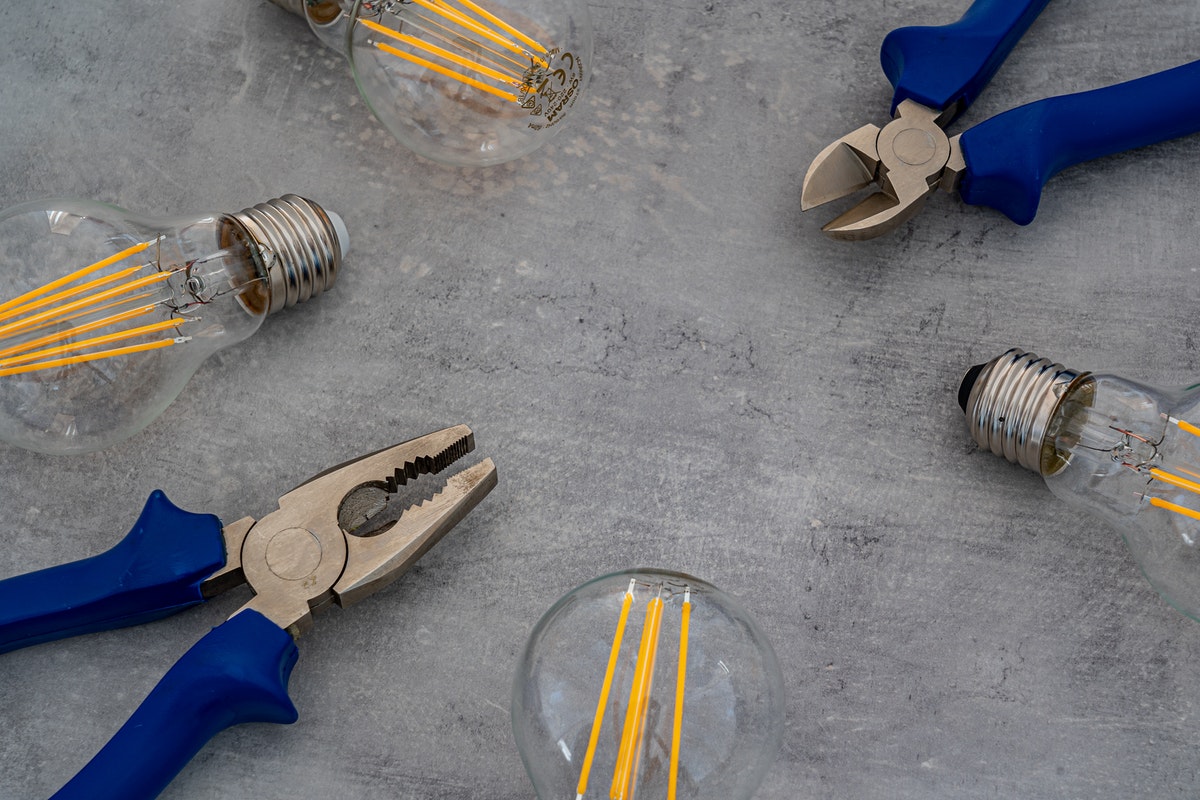 Are you wondering whether you should try to fix your electrical issue yourself or hire a professional electrician? There are many reasons why DIY is a great idea, because it saves you money and resources. However, when it comes to electrical issues in your home, it is best to leave these jobs to the professional electrical contractors in Orlando, FL. Without an electrical background, it can be difficult to properly and safely perform electrical tasks around the home. T...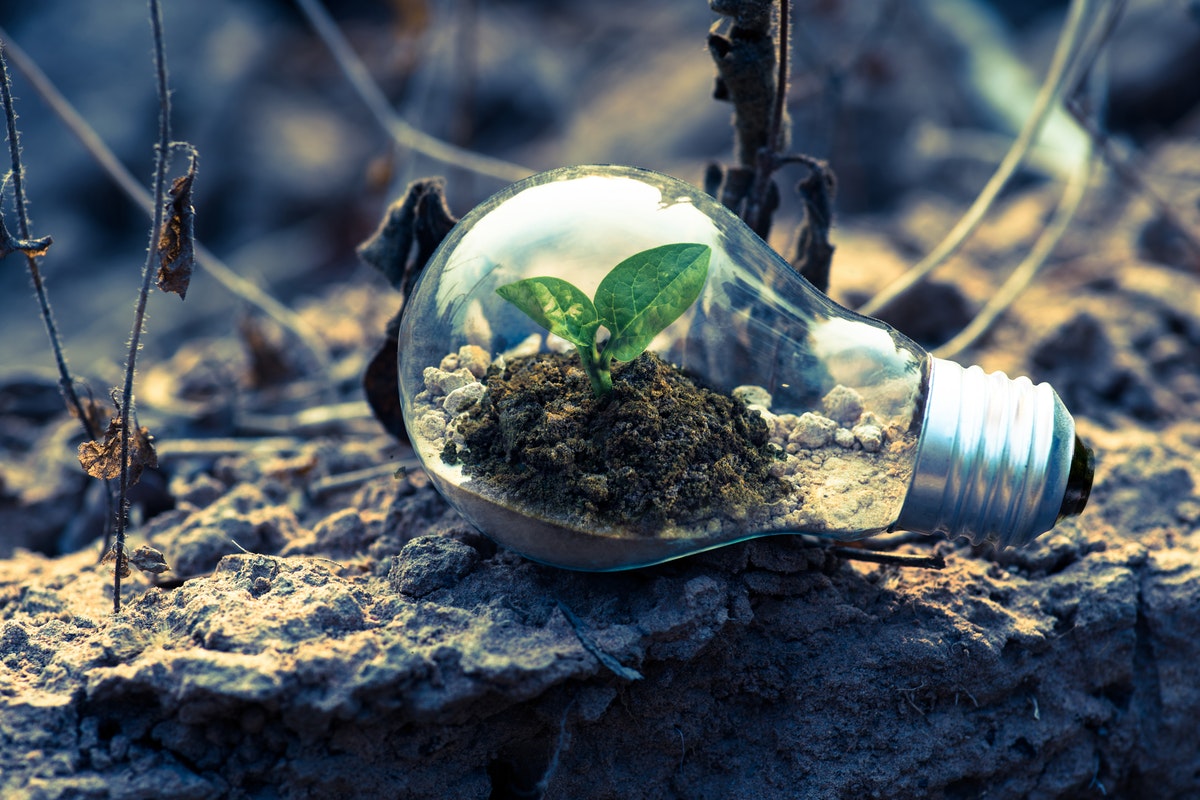 Have you been wondering what to do with the lightbulbs when they need to be replaced? Have you noticed many recycling bins at home improvement stores that are designated for lightbulbs? Do you want to properly dispose of lightbulbs in your own home? Many people are actually unaware of how to properly dispose of their lightbulbs once they are done with them, but this is actually important information every homeowner should know. Our electricians in Orlando, FL can educa...
Although we may not see electricity, we know it is there. When we flick a switch, a light comes on, and when we turn on the TV, it is immediately illuminated. This power can seem like a convenience to many, but it also requires care and safety practices in order to function properly. Electricians in Orlando, FL are trained to spot electrical hazards that are commonly found in many businesses and homes. We protect our clients from the dangers these hazards can pose, esp...
Whenever a storm passes through central Florida, many homes suffer from damages they weren't prepared to tackle. This includes electrical repairs. Often times, this leads homeowners to pick up the phone and contact their local electrical contractors in Apopka, FL. We are here to help you restore electrical power and safety after a lightning or wind storm damages your home. Because storms are common in central Florida, we are prepared to help at any hour of the day....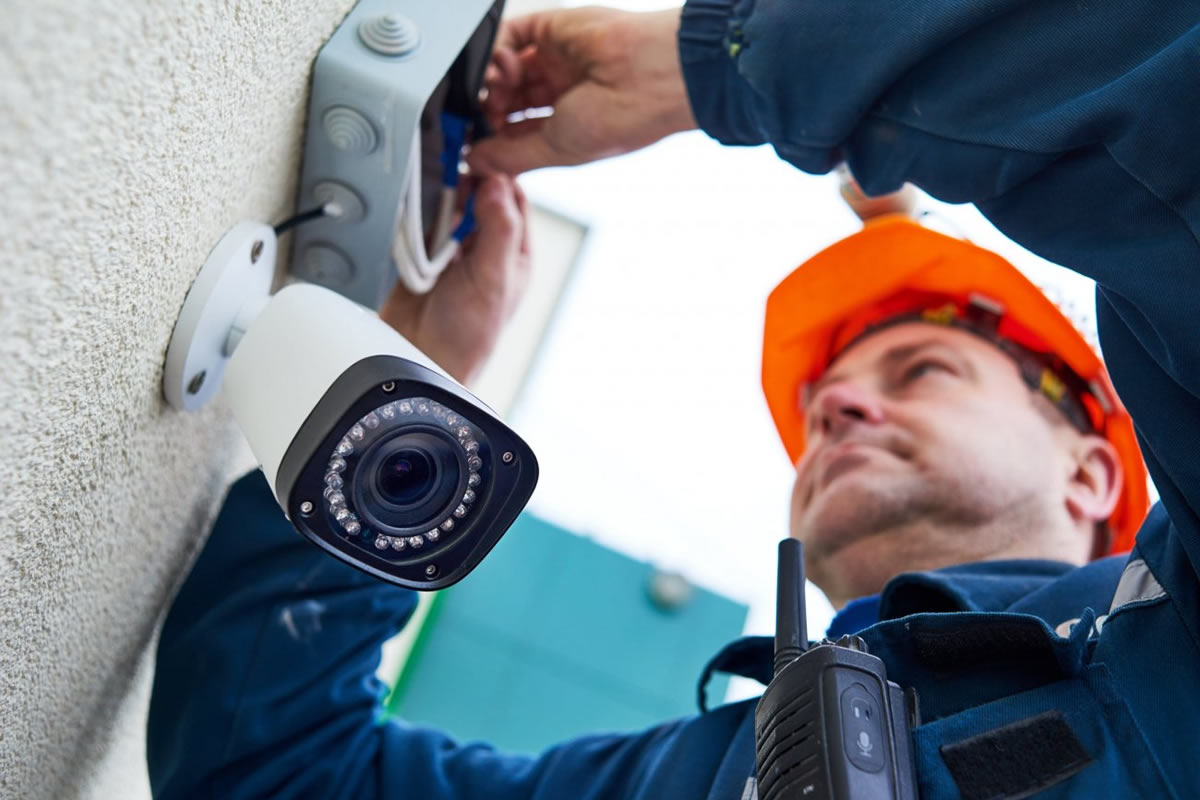 When you own a home, you will do just about anything to keep your loved ones and belongings safe from harm's way. This involves taking the necessary security measures to ensure that your home stays safe from home intrusion. Many may not know that electricians in Orlando, FL can help you protect your home from intruders and burglaries. There are a few security measures you can take to protect your home using electrical assistance. Use Security Deterrents ...
Many homes suffer from electrical fires each year. In fact, this number is in the thousands. To prevent electrical fires from occurring, it is important to first recognize how they happen. As electrical contractors in Orlando, FL, we inspect many homes to alert them of any electrical hazards or concerns. This alone helps prevent electrical fires from damaging property. There are a few common causes of electrical fires in the home. Faulty Outlets ...
Are you tired of seeing those large numbers when you look at your energy bills? Do you want to save money by curbing the amount of electricity you use on a daily basis? These are easy solutions that require you to be more mindful about the electricity you use in your home. As electrical contractors in Orlando, FL, we offer our customers many energy efficient suggestions to help them save money on their electric bills. There are a few tips to follow if you want to save ...
Many Florida homeowners have installed lighting features in and around their swimming pools, use many different cleaning systems that require electricity, and also bring technology to their pool sides. However, whenever water and electricity mix, this can present a number of dangers. As experienced electricians in Orlando, we perform routine inspections of people's backyard spaces in order to keep their pools safe from electrical hazards. It is also critical to practice ...
Electrical technicians are trained to practice safe electrical practices in order to make many repairs and install many different types of lights, wiring, fixtures, and other aspects of electrical systems. Many business and homeowners call upon electricians to receive services that they cannot perform themselves. As electricians in Orlando, FL, we keep our technicians up-to-date on the current electrical practices and standards that ensure the safety of both our employees and thos...
Are you planning to add lighting to enhance the exterior of your home? Do you spend a lot of time entertaining outdoors? Are you looking to add ambience to the outdoor environment in your home? There are many great lighting options that can enhance the appearance and add ambience to your outdoor environment. Our electricians in Apopka, FL can assist you with installation and wiring of any lighting options that require electricity. There are a variety of lighting ...
When you have children, you may begin to see all the dangers of the world. These include electrical dangers in the home. There are many electrical hazards that children must avoid every single day. If children are not protected from these hazards, they may suffer severe injuries, such as burns and electrocution. As electricians in Orlando, we help homeowners avoid electrical hazards. Often times, many parents will call us to ask for electrical safety advice...
When you are designing a new construction home or you are renovating an existing home, you want to consider the best possible options for your kitchen lighting. A kitchen is the heart of a home, where many different events happen. From morning coffee to late night baking, a kitchen needs to function at every time of the day. This requires many different types of lighting options utilized within one space. As electricians in Apopka, FL, we help our clients find the best...
It is almost impossible to imagine a world without electricity. We depend on it to keep our homes running efficiently and smoothly, from maintaining temperatures to heating food to lighting our way. Electricity is truly essential to our daily lives. That makes the job of electrical contractors in Apopka, FL vital to society. Professional electricians are trained to perform a wide array of jobs to keep our homes, businesses, and society functioning properly. There...
Are you looking to hire a quality and reliable electrician to help you with your electric needs around your home? Just like any other service company that comes to your home, you want to be sure that they have their paperwork in line and that they have a list of previously happy customers. As electricians in Apopka, FL, we keep our services and costs transparent to our clients in order to help them better understand the services we perform when at their homes. To make sure a...
Energy efficiency has become a popular phrase in today's society. Homeowners are always looking for ways to increase the efficiency of their home. At Spectrum Electric, our electrical contractors in Orlando, FL help many our clients install fixtures, lighting, lightbulbs, and other devices that decrease their energy costs for their home. If you are looking to save money on your electric bill, follow these seven easy steps. Use a Programmable Thermostat...
You are battling electrical issues in your home, but you aren't sure if you should attempt to fix them yourself or if you should just swallow your pride and hire an electrician. In most circumstances, it is advisable to hire a professional and knowledgeable electrical expert who understands the intricate design of electrical systems. As a team of electricians in Orlando, FL, we at Spectrum Electric offer a range of electrical services that will have your home running at optima...
If it is time to remodel your office or you are moving into a new one, then choosing the right office lighting can have a tremendous effect on your employees. While this is an overlooked aspect of designing your office space, taking time to consider it now can improve your employees' moods and productivity for years to come. Pick the Correct Temperature of Lights Employees will be more productive when they work under bright white lights. Cut down on the amount...
Your home is your sanctuary. It is your place to hide away from the rest of the world, and where you spend time with family and friends. To maximize your outdoor environment at your Orlando home, you need to consider seven types of outdoor lighting. Some allow your home to be more secure while other options are designed to make it more beautiful. Accent Lighting Accent lighting allows you to focus visitor's attention on aspects of your landscaping that look ...
Many homeowners ignore problems with their house's electrical system. They choose to tolerate lights dimming unexpectantly, there are not enough outlets, and circuit breakers are tripping. Problems with the electrical system are one of the leading causes of house fires. The risk of electrorotation raises substantially. You may also need to repurchase your major appliances sooner. You should not ignore these signs that you need to upgrade your home's electrical system. U...
If the electricity has suddenly gone out at your home, then there are some steps that you need to take. Of course, the first one may be to make sure that you have paid your electric bill. Following these steps can help prevent damage to your appliances and keep you informed. Determine the Power Outage Area You will want to connect with others in your neighborhood to see if the lights are just out at your house, or it is a broader outage. If you determine it is a more wid...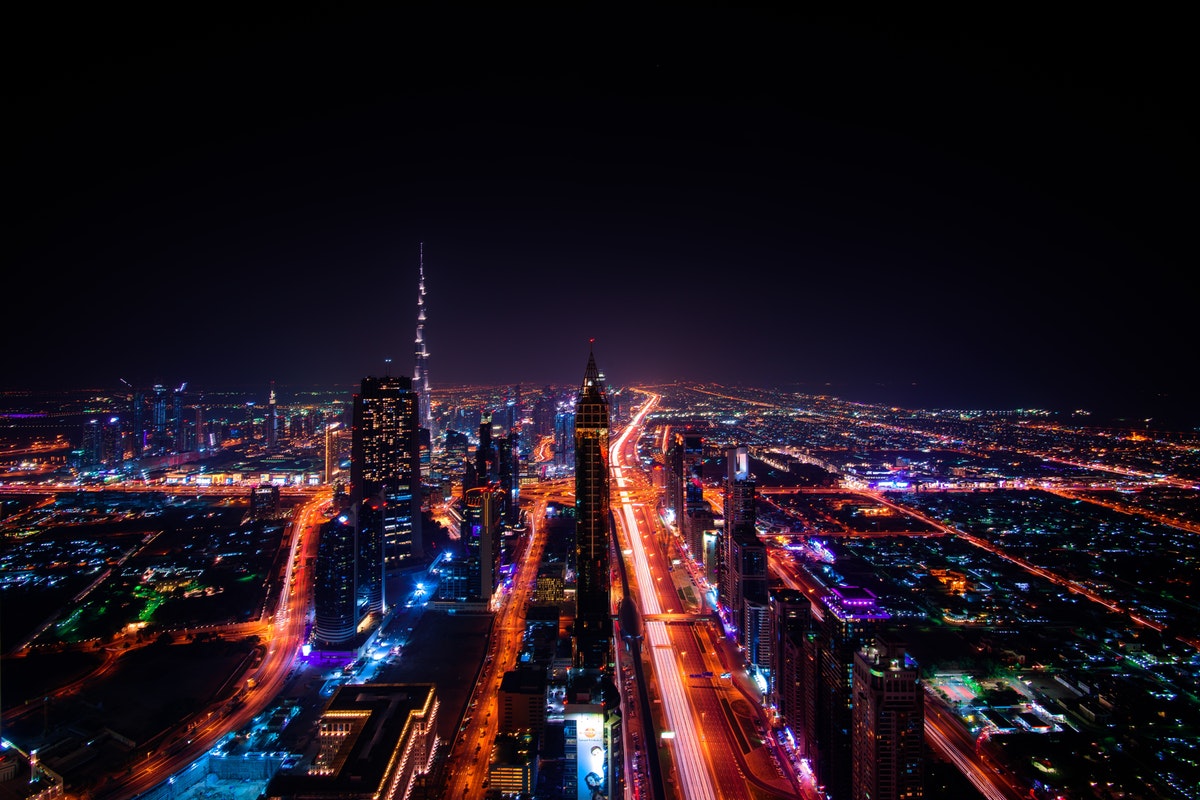 There are approximately 128 million households in the United States, and most of them are connected to electricity. According to the U.S. Energy Information Administration, the average family uses 867 kilowatt-hours each month. There are some activities in these homes, however, that use more electricity than other activities. Understanding how an average household uses electricity allows you to start making changes to lower your electric bill. Heating While it may not se...
You may never think about your home's electrical box until you have a problem with your home's electrical system. Then, you may want to know how to reset it as it serves as your primary connection between the powerlines outside and electricity in your home. If you need to open your electrical box, then make sure that your hands are dry and that you are standing on a dry surface or you can get shocked. Additionally, you should always call an electrician in Apopka, FL., like those f...
One of the reasons that many people are thankful to live in Florida is the beautiful weather. We are blessed that we can enjoy being outside most of the year. One of the biggest hassles, however, is never having enough electricity to power your favorite devices. There are short-term and long-term solutions that will help solve your exterior electrical woes. Short-term Solution The best short-term solution is to use an extension cord for electricity outside. Make sure to ...
In the United States, there are about 24,000 house fires each year. Electrical fires are one of the leading causes of those fires. While all of them bring heartache, some of them are deadly. Many of these fires share common causes. The months with the most electrical fires are December and January with improperly used lights and faulty heating devices causing extra danger. Statistically, more fires start in the bedroom than any other room in the home. Therefore, learning those causes and chec...
Many commercial entities in Orlando have electrical safety hazards that may escape the notice of owners. Yet, these safety hazards can cause large lawsuits if something goes wrong and an employee or customer ends up being hurt or killed because of your negligence. Therefore, take a few minutes to learn about some of them and what you can do to get them corrected. Overhead Power Lines If you operate an industrial facility, then overhead power lines may always be a danger....
The first light bulb was invented in 1879, manufacturers have started making six different types of lightbulbs. Understanding these various types may help you the next time that you need to replace one in your home or apartment. Incandescent Light Bulbs Incandescent light bulbs work by heating an element inside of them. These light bulbs that are slowly being phased out come in a variety of sizes. You may want to consider avoiding buying these because they are not friend...
You have looked forward to the weekend arriving ever since Monday. As you slowly open your eyes, you realize that it is finally Saturday morning. After you enjoy your breakfast, you look forward to spending the day with your family playing on the sandy beaches, running errands and surprising your significant other with a special date night. While you are sipping your second cup of coffee, they suggest that you use the beautiful weather to work on your home's electrical system. Do not fr...
If you are thinking about changing homes, then you need to get an electrical inspection done before you agree to purchase the property. While a home inspector will do a cursory examination of the home's electrical system, you need to hire an electrical contractor in Orlando, FL, to get a thorough exam done. Purchasing an Older Home There are many beautiful older homes on the market, like those located in Colonialtown South, around the historic downtown corridor, an...
Ever been in a parking lot that's poorly illuminated when it's dark? How did it make you feel? Unsafe right? A parking lot that is dark or poorly lit makes people feel afraid and insecure. It also makes it easy for innocent individuals to become victims of unfortunate circumstances. When a parking lot isn't well illuminated, a customer might feel its unsafe to park around such vicinity and refuse to shop in such an environment. A place of business that's well-lit gives...
Do you own a house you want to put up for rent? Or are you a new tenant trying to get an apartment? Maybe you have even already inspected a new house and are sure everything is working perfectly. Even if all the electrical appliances in the home seem to be in good order, did you remember to ask about the circuit breaker? Circuit breakers, most times are the last thing the owner of a new house or a tenant moving into a new house remembers to ask about. You can ask Electrical contractors in Orl...
The summer heat can be quite unfriendly and uncomfortable even when you have air conditioning. The discomfort gets to your electricity bills as well since you crank up the AC all day in a bid to maintain some coolness. Hot weather doesn't only make us uncomfortable, there are studies that show that it can make one frustrated and angry. With this in mind, it is essential to do all in your capacity to keep a cool home during summer. However, it takes more than cranking...
Flickering lights are more than pranks or inconvenience as seen in horror movies Electricity is supposed to make life easier, however with flickering lights, the entire home is not safe. While flickering lights is downright annoying, it could be a pointer to a much larger issues with your electrical system. If you are fed up with flickering lights, we have put together some of the common reasons they occur and how to rectify them. Bear in mind however that you need to call...
There have been many advocates of going green and reducing electricity consumption. Many homeowners have found themselves confused when they get to the home improvements store. They ponder whether the extra expense of LED bulbs is worth the trouble. As a result, we will be exploring whether replacing bulbs and compact fluorescent with LED bulbs is worth the trouble. LED Bulbs are in for the Long Haul If you are looking for how to save energy with a cheap home i...
If you are fed up with conventional lighting system, there are many ways to give your home a creative lighting without breaking the bank. We have special and unique DIY lighting ideas that will surely spice things up and make your indoor and outdoor space inviting. Some of the creative ideas you can use to spruce up your home include the following: 1. Hang String Lights in the Yard Gone are the days when string lights are reserved for the holiday...
The electrical system of a house is one of the most critical parts that requires constant attention in order to be safe. We use electricity almost every time for things like charging, watching a movie, refrigerating etc. The importance of electricity for use in day to day activity cannot be overemphasized. Since it is necessary for daily use, you need to ensure it is in optimum capacity. An old or faulty electrical system could put you in a lot of danger. This is why you should cons...
The safety of the entire household should be a priority of every responsible homeowner. However, the electrical system poses a threat to residents of a home, especially if not treated well. But the good news is that there are a couple of safety features that one could consider to decrease the chance of seeing the bad side of electricity. 1. Surge protection for the Entire Home Electricity comes from the grid and gets delivered to the various part of the house. However, e...
Improving the value of your home involves a lot of things, one of which is upgrading and fixing the electrical components. There are some aspects of your home improvement that you can handle by yourself, but for electricity, you need to leave it to the professional electricians in Apopka, FL. Even though some of the remodeling work might appear tempting and straightforward to attempt on your own, you are not advised to take them on, especially electricity. The reason is not farfetch...
The advantages of having an effective and well-designed outdoor security lighting system are numerous. To enjoy this, you need the expertise and experience of an electrician in Apopka, FL. Take, for example; you are traveling with your entire family for a few days, leaving behind a well-lit house will help you make sure that no funny business can take place around your home at nights. A home with well-installed lights will not be of interest to burglars and unscrupulous elements. To...
In a bid to make a livelihood, many false services have disguised themselves as professionals. Hence, it is not surprising to have a couple of fake electrical contractors out there. However, how will you protect yourself from the service of fake contractors since no one writes it on the face? Getting a reliable electrical contractor in Orlando, FL could be pretty stressful. However, if you are armed with the right knowledge, you will not fall victim. It will be a bad experience to e...
Electricity is one thing we cannot do without, and most of the gadgets and appliances that make life easier will not work without electricity. As much as we know how important electricity is in our day-to-day activities, we hardly pause to access how efficient our electricity system is. To be sure that your electrical system is safe and efficient, there is a standard test used to assess this. This assessment is also important to ascertain whether your household is safe. An electrica...
A ceiling fan is recommended if saving on the energy bill is your priority as a typical air conditioning system gulps up to 3500 Watts of energy. The average ceiling fan, however, consumes just 60 watts. Thus, you get to save more with the use of a ceiling fan. Without a doubt, one can still reduce the energy bills with the use of the ceiling fan. In this regards, we present some tips to help tweak your ceiling fan to reduce energy consumption. 1. Adjust the Direction of ...
One of the best things that happened to humans is the discovery of electricity. Unfortunately, it, however, remains of the deadliest element around. With time, people have come to see the importance of grounding electricity. Some people unfortunately as well, have had to pay dearly for failing to ground electrical currents. In view of the above, the electrical contractors at Apopka, FL brings to your notice why you need an electrical service to ground electrical currents for your ho...
Electricity can be unpleasant to have if not treated with caution. Thus, anywhere or building that has electricity is potentially exposed to electrical hazards. However, the risks can be reduced by consciously taking steps to get rid of the dangers. The electricians in Orlando, FL recommended that all electrical work should be handled by a trained electrician. Trying to maneuver electricity without proper knowledge is a way of exposing yourself to danger. 1. Defective and...
Electricity was discovered to be a blessing to humans. With time, however, people started seeing the other side of electricity. This calls for the utmost care relating to electricity. Asides, when it comes to electricity use, safety is not negotiable. In this regard, there are many pointers to an electrical fault around the house. 1. Frequent Electrical Surges There are many causes of electrical surges, this could be faulty power lines, lightning strike, bad or faulty ap...
If you need someone to help protect your house from the destructive effects of lightning, spectrum electric Inc. A group of electrical contractors in Orlando FL is exactly what you need. Let us discuss why you need them and what they are going to help you to achieve. Lightning is one of the most awe-inspiring sights in nature, it is a strong reminder of human's frailty when compared to the vast universe. With volts, sometimes as high as a hundred million, lightning can wreck s...
Have you noticed that an electrical outlet in your home is feeling warm to touch when you are using an appliance or after you unplug your electronics? Does it stay warm even when it is not in use? Whenever an electrical outlet is hot, it is an indication that there is an issue with the electrical outlet which needs to be fixed as soon as possible. Here are some common reasons why electrical outlets feel hot. What's in your outlet? Small appliances like phone charge...
Do you sometimes get confused as regards the choice of light you should go for in your home? Worry no more! Spectrum electric Inc. has certified electricians in Apopka, FL that will provide the needed professional advice for you. You see, lighting is an important aspect of the home. Apart from general illumination, lighting has a subtle, yet, very important effect on your life. It might have a very strong impact on areas of your life that includes your sleep schedule, your reading s...
Generally in Apopka FL, hiring an electrician could be expensive. However, prices vary, and it depends on the specific work that needs to be done. It could range from replacing brown sockets, damaged light fixtures to more complex faults that will demand the service of a qualified electrician in Apopka FL to work on the whole building. Interestingly, more than half of electrical contractors have fixed electrician rates for numerous services to standardize the cost. Tips to Utilize ...
Where there are children at the home, it is important to ensure that electrical installations receive some measure of protection. This is because toddlers are naturally curious and will seek to explore anything unfamiliar to them. One of such targets of exploration is electrical sockets and appliances which may be plugged in or have exposed wires that are hazardous to children. A good electrical contractor in Apopka FL works with the total safety and security of the home in mind and...
Finding the right ceiling fan is a bit more complicated than just walking into a showroom and picking out something you like. Such factors as the size of the room and the ceiling height must be taken into consideration Calculate the Size of the Room The first step an electrical contractor in Apopka Fl will do is take measurements to determine the size of the room. In general the larger the room, the longer the blade span needs to be. In fact, very large rooms may require...
When you want to choose the lights to use for your home, it is sometimes as easy as walking into a store and picking up one from the hardware store. Lights provide both decoration and function to a room. If you know what you are looking for, then it gets even easier for you. When choosing light fixtures to install in your home, here are some tips that you should bear in mind so that you can have the best functions and aesthetics both at the same times. 1. Know how big the room is...
Electricity is an essential need and everyone Find a Local Electrician for different purposes of home appliances just like stoves, ovens, fans, lights and all other machines that are running by electricity. Electrician is only a person who has acquired professional skills to install and construct special mediums or tools to provide electricity in your home to facilitate your life properly. Whenever electric supply of your home starts tripping or disorder occurs in any socket or appliance you ...
There are two types of electricians that offer their services; residential electrician and the commercial electrician. The residential one handles problems in the home, and services for the home, and the commercial one deals with commercial businesses. Some business owners retain the services of a commercial company that offers various services for businesses and by using one, business owners can keep their business running and safe, but using these electrical professionals can also help save...
When you hire an electrician in Apopka FL to come do a job for you, there are a number of things that you have to do to make sure that you do not have any issues with the person. These tips will also help you to ensure that you are able to get your job completed satisfactorily with little recourse for reworks or complications. As with most tradesmen, you need to employ some discernment to be sure that you are getting the best possible deal out of the worker. 1. Most electricians ca...
Electrical wiring is critical to a home as any issue with it could lead to an electrical fire which is one of the most dangerous things that can happen to your home. To this end, it is advisable to hire an electrical contractor in Orlando, FL to check your home periodically to make sure that all your home electrical installations are in the proper order. Here are some signs that should let you know that you would be needing an electrical wiring upgrade. These tips are there to help ...
It is always a good idea to locate the best electrical contractor in one's own neighborhood or locality, before deciding to go ahead with any type of electrical work on one's own house or apartment. This also applies to anyone who just finished building a house or apartment and has to deal with the installation of electrical wiring and appliances. No matter what the size or importance the work is, one should never take for granted the work involved. Electrical work is always a serious...
Electrician Blog - Advice and Tips from a Licensed Electrician Ground faults are a dangerous condition that occurs when electricity develops an unintended path to a grounded surface. Properly functioning electrical systems follow an intended low-resistance grounding path. When there is a break in this grounding path, one's body can become the grounding path, cau...
Electrical outlets are necessary in homes for obvious reasons. What might not be so obvious is the dangers associated with outlets that are damaged, improperly installed or used, or easily accessible to children and pets in your home. In this article, we'll give you some tips on properly examining and protecting the electrical outlets in your home....
As a top power service in Orlando, we know a thing or two about power surges. Surge protection has become far more important in recent years than it was previously, if only for the simple fact that there are a greater number of devices in most homes that can be negatively impacted by power surges. In this article, we'll examine the different types ...
Merry Christmas and Happy Holidays from our entire family at Spectrum Electric Inc., an electrical service in Orlando. We wish the very best for you and yours this holiday season. We'd like to take a moment to sincerely thank all of our customers, both past and present, for their business. You are the reason we do what we do, so "thank you" from the bottom of o...
In this article, we'll talk a little bit about the purpose of your home's electrical panel(s), electrical service size, how to determine whether or not your home's electrical system is functioning properly, and whether or not it's time for an upgrade. Let's get started by defining "electrical service size" ...
A message from your local electrical company in Orlando Your home's electrical service size is directly responsible for determining the power and efficiency of your home's electrical distribution system. In layman's terms, it indicates how many appliances, lights, or other electrical devices you can operate simultaneously. Sev...
If you've visited your local home supply store lately, you've probably seen the vast amount of ceiling fans available in a variety of configurations and designs, from a variety of manufacturers. The choices can be overwhelming. This article aims to serve as your guide when selecting a ceiling fan, to ensure you get the best quality, best price, a...
In Florida, in particular, the summer ushers in a period of dread for many residents, as it's the time when electricity bills skyrocket, often doubling, tripling, or worse. In doesn't have to be this way. There are many simple measures that can be taken to ensure you're electricity bill doesn't rise to unmanageable levels. Often, simple measures such as these do not cost any mon...
In Florida, in particular, the summer ushers in a period of dread for many residents, as it's the time when electricity bills skyrocket, often doubling, tripling, or worse. In doesn't have to be this way. As a leading electrical contractor in Orlando, we see this happening a lot. There are many simple measures that can be taken to ensure you're electricity bill doesn't rise to u...
The main electrical service panel in your home is a highly essential component of your home's electrical system. It is responsible for the distribution of power throughout the home. Power comes into the home through a utility company service drop and enters the electrical service panel, where it is split into the separate circuits running through your home and providing power to y...
We're in the peak of the 2011 hurricane season, by all accounts, a very active one. While those of us in Florida may have dodged a rather large bullet with Hurricane Irene, there's no guarantee we'll be as fortunate the next time a storm heads our way. This article will attempt to offer some...
The LED technology behind LED lamps has been around for a long time, but its practical application, as a replacement to traditional incandescent or ...
Facts and Statistics The U.S. Consumer Product Safety Commission (CPSC) reports that electrical receptacles are involved in 5,300 fires every year, causing forty deaths and more than 100 consumer injuries. Sixty-five percent of home fire deaths result from fires in homes with no working smoke detectors. Many electrocutions and ...
Note: Throughout this article we'll use the terms electrician and electrical contractor interchangably. There are differences between the two, but we always recommend you hire a state certified electrical contractor company. Electrical contractors have passed state exams and operate under a strict set of rules protecting residential, industrial, and commercial cust...
Even if you are an experienced do-it-yourself homeowner, there are times when it is best to hire an electrician. Sure, you might know how to add a light switch to a room, and you may feel comfortable swapping out a damaged electrical outlet. But there are electrical tasks around the house that can be difficult, or even downright dangerous, when attempted by anyone other than a licensed electrician. In fact, in some cases there may be electrical jobs around house that are required to be done t...