Choosing the Best Ceiling Fan for Your Room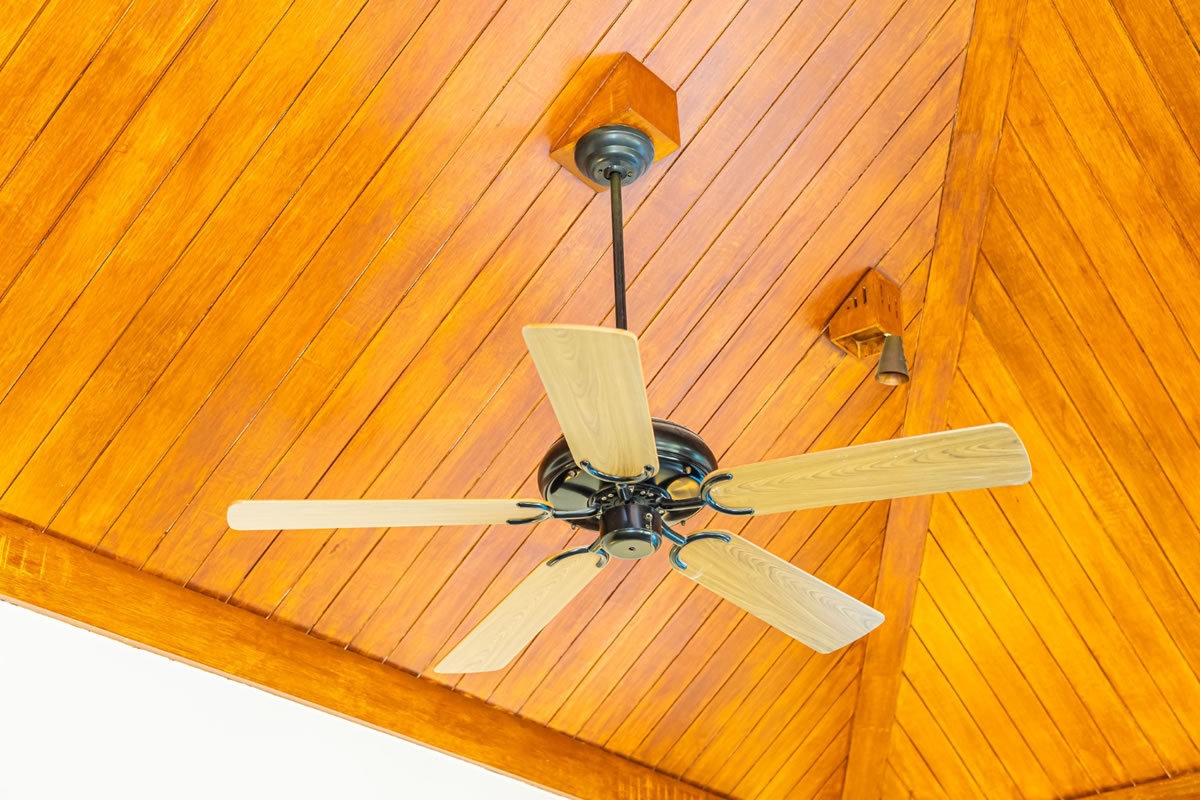 Finding the right ceiling fan is a bit more complicated than just walking into a showroom and picking out something you like. Such factors as the size of the room and the ceiling height must be taken into consideration
Calculate the Size of the Room
The first step an electrical contractor in Apopka Fl will do is take measurements to determine the size of the room. In general the larger the room, the longer the blade span needs to be. In fact, very large rooms may require two or more fans. Blades can range from 36 inches for a 100 square feet room to 52" for a 375 square feet room. The center of the room should also be determined as that is the best placement. However, for safety reasons never place a ceiling fan over a bed.
Consider the Ceiling Height
An electrical contractor will also need to determine the ceiling height as this can affect the type of mount required. In general, fans should be no lower than seven feet from the floor. Eight to nine feet is preferred. In fact, some building codes may mandate this. For low ceilings, a flush mount can be installed. For high ceilings or sloped ceilings, a down rod may be used to drop the fan to a more preferred height.
Seek Quality Components
Quality components are another concern. An electrical contractor will advise clients to avoid cheap materials. Instead, look for heavy, die-cast parts as these will help reduce noise and are less likely to wobble. Mounts that include sealed bearings will last longer has they provide permanent lubrication. In addition, make sure the blades are weighted and balanced, and the fan is backed by a good warranty.
Consider Other Options
Aside from matching the décor of the room, there are several other options that an electrical contractor in Apopka Fl can suggest. For example, blade pitches range from 8 to 15 percent--the higher the pitch, the more air that is circulated. The contractor can also install such options as dimmer switches, specialized lighting fixtures, programmable controls to automatically adjust speed to match air temperature, and even wireless remotes.
Evaluate Electrical Needs
Finally, an electrical contractor will know exactly what kind of ceiling fan can be supported with the electrical circuits in place. Since many fans include lighting fixtures, the current circuit may not be adequate and may need to be upgraded. Fans placed outdoors or in damp places may require special wiring or water resistant housing to avoid electrical shocks. Though it is not recommended, some fans can even be run on a swag that runs from the ceiling to a nearby wall.
So if you are in the market for a ceiling fan, make sure to consult an electrical contractor in Apopka Fl. They can help assess room size, ceiling height, quality components, additional options, and electrical needs. If upgrades are recommended, these can easily be taken care of by the contractor. As a result, the perfect fan can be installed in almost any room. You will have the peace of mind in knowing an electrical contractor did it safely!
Get in touch with an electrical contractor in Apopka Fl today. Visit www.spectrumelectricinc.com for more information and bookings.